SAT Prep Courses in Brussels (Belgium)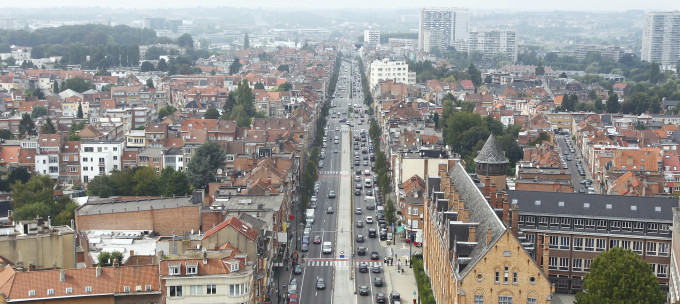 Manhattan Review in Brussels helps students accomplish their goals with a full complement of prep services for the SAT. Manhattan Review SAT programs in Brussels include online SAT prep courses, on-site SAT prep classes, private online or on-site SAT tutoring plans, and SAT practice tests. We are an innovative test prep company that has taught thousands of students in countries worldwide how to succeed on American standardized tests and get accepted to their preferred university degree programs. Offering test prep instruction since 1999, Manhattan Review leads the industry with research-tested course materials, proven instructional methodologies, and highly positive client learning outcomes. Our organization of professional educators employs only the most qualified SAT tutors and instructors, who are comprehensively trained in our methods and materials before they begin serving as SAT teachers. They teach our students how to most effectively approach the content of each SAT section, how to most efficiently organize their study time, and how to understand the pedagogical reasoning behind each type of SAT problem. Prospective undergraduate university students who complete our SAT programs are well positioned to succeed in postsecondary environments.
One of the main reasons that our instruction is so successful is its flexibility. Highly experienced professional educators understand that students get the best results from a diverse set of learning styles and approaches. All of Manhattan Review's SAT programs include several different types of skill development, and all are enhanced by multimedia and technology. Manhattan Review private SAT tutoring plans are customized to the learning strengths of the individual student, which facilitates optimal improvements in all areas of SAT study. Our SAT programs emphasize student engagement, which promotes greater content retention as well as the development of relevant academic skills. Manhattan Review's SAT private tutoring and SAT prep courses build a template for academic success that can be applied to all subjects studied at the secondary and postsecondary level. Manhattan Review's SAT programs will quite simply help you score higher on the SAT and become a better overall student.
The success of Manhattan Review's SAT programs is most effectively demonstrated validated by the success of our students, which includes acceptance to many of the best universities and impressive later career accomplishments. Manhattan Review clients have graduated from elite institutions such as Princeton, Harvard, Yale, Stanford, Cornell, the California Institute of Technology, the University of Virginia, Carnegie Mellon, Georgetown, and many more. Many past Manhattan Review SAT clients from Brussels and other cities are now employed by Fortune 500 companies, such as Walgreens Boots Alliance, New York Life Insurance, Wells Fargo, Berkshire Hathaway, and Microsoft. They have also been hired by the best companies in Brussels, including TCR International, Infobel, Belgian Investment Company for Developing Countries, Belga, and National Bank of Belgium. Get started on the Manhattan Review SAT program that is right for you by contacting Manhattan Review today. Let's talk about your future and how we can help, either on the phone, by email, or online.

I like the amount of attention given to the topic and the instructor helped very much. She did a great job! My score on my diagnostic SAT went up 260 points!
- Chelsea (This student took our SAT preparation course.)
Brussels
Phone: +32-2-808-5163

Primary Course Venue:

Sheraton Brussels Hotel
Place Rogier 3
Brussels 1210, Belgium

NOTE: We do NOT typically have staff at the venue, so email us before visiting the venue.
Meet a Brussels SAT Tutor: Rosie K.
Rosie K. is originally from San Diego, California, and she is a first-generation American of Brazilian descent. First hired by Manhattan Review in 2011, she is now one of the most experienced SAT tutors on our Brussels team. Rosie was educated at the University of California-Los Angeles (bachelor's degree in mathematics) and the University of Michigan (master's degree in public policy). She has been living in Brussels for the past three years, and she loves the area.
Rosie's SAT instruction has helped her students gain admission to numerous highly selective universities in the United States, including elite private schools and highly respected public institutions. She consistently receives high marks on her student evaluations for her attention to detail, enthusiasm, and commitment to her students. When she's not teaching SAT prep, Rosie enjoys all that Brussels has to offer, especially its museums.