SAT Prep Courses in Boulder (Colorado)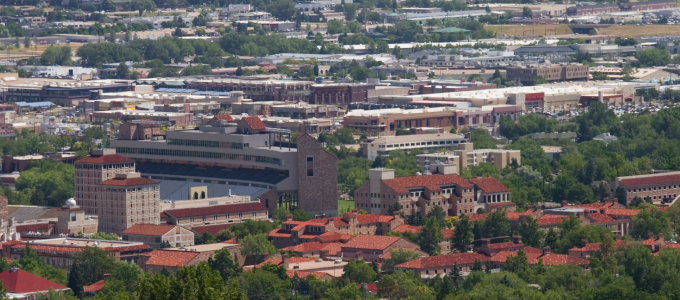 For the thousands of high school students that apply to colleges and universities around the world including right here in Boulder, the Scholastic Assessment Test, or SAT, plays a significant role in the application process. As one of the most widely administered standardized tests, the SAT is designed to assess skills necessary for success at the college level: Basic reading, writing, and math skills, and ultimately help college admissions boards to determine academic aptitude of applicants. While some prospective college students will feel confident in their ability to adequately prepare for the SAT, more college applicants will turn to the professional SAT test prep consultant services at Manhattan Review for first-rate professional guidance to help them achieve their goals.
For over 15 years, prospective college students and their families have trusted Manhattan Review for their SAT test prep needs. As the industry-leading SAT test prep consultant service in the world, Manhattan Review has been helping high school students to achieve their highest possible SAT score by giving them the necessary tools and resources to do so. Specifically, our SAT test prep program is 100 percent fully customizable, giving our participants the ability create their own learning plan according to their own learning style and needs, which often includes availability constraints. Learning plans typically consist of two approaches: Traditional and modern. With our traditional approach, participants learn in a classroom setting, working one-on-one with a highly trained instructor who we have handpicked because of their expertise in standardized test taking and in their respective fields. The modern approach, on the other hand, gives participants the opportunity to select and engage in interactive courses from our online access portal. In addition to their own customized learning plan, which can consist of any variation of our two learning approaches, we also offer access to a host of supplemental materials such as our SAT practice tests, which are designed to enhance their learning experience and help drive success on test day by giving them the opportunity to assess and improve on any weaknesses.
At Manhattan Review, we take pride in developing up and coming talent. As a result, the academic community and business community in Boulder have come to support both Manhattan Review and our SAT test prep students because they are confident that our participants are more equipped to handle their rigorous academic programs and are knowledgeable and resourceful enough to meet and exceed expectations on the job. After completing our SAT test prep program in Boulder, Manhattan Review participants have gone on to attend University of Colorado Boulder, Naropa University, and the Culinary School of the Rockies. In addition, our participants have also enjoyed promising careers working for major employers in the area including IBM, Covidien PLC, Emerson Process Management, Whole Foods Market Inc., Qualcomm Inc., Ricoh Company LLC, Markit, GE, The Hain Celestial Group Inc., Elevations Credit Union, Spectra Logic Corp., Wells Fargo, CP+B, Zayo Group, Google Inc., Rally Software Development Corp., Research Electro-Optics Inc., LogRhythm Inc., Boulder Brands, Inc., Corden Pharma Colorado, McGuckin Hardware, Leanin' Tree Inc., Active Interest Media, and SolidFire Inc. For the serious student, there simply is no other choice for SAT test prep in Boulder. Manhattan Review will give you the tools and resources you need to achieve academic and professional success, starting with helping you to obtain your best possible SAT score. Call Manhattan Review today to learn more.

I like the amount of attention given to the topic and the instructor helped very much. She did a great job! My score on my diagnostic SAT went up 260 points!
- Chelsea (This student took our SAT preparation course.)
Boulder
Primary Course Venue:

Manhattan Review GMAT GRE LSAT Prep
Boulder Teaching Center at the Marriott
2660 Canyon Boulevard
Boulder, CO 80302

Phone: (303) 468-0655

NOTE: We do NOT typically have staff at the venue, so email us before visiting the venue.
Meet a Boulder SAT Tutor: Percy S.
Like so many of our elite private tutors, Percy came to Manhattan Review after discovering a passion for developing up and coming talent in his hometown. Once a struggling student himself, Percy overcame academic adversity in grade school just one year before taking the SAT, which he ended up scoring in the 99th percentile on. Since then, Percy has been applying those fundamental skills on a daily basis as one of the top culinary professionals in Boulder, with a resume that includes several of the top restaurants in the area before he opened his own bistro. Known for his culinary delights and for being one of the best teachers in the business, Percy seemed like a great match for our SAT test prep program at Manhattan Review.
Since becoming an instructor at Manhattan Review in Boulder, Percy has played a critical role in helping us to provide high school students with the necessary tools and resources to achieve their best possible score on the SAT as well as academic and professional success. A natural at instruction, Percy gives his students the opportunity to ask questions and engage one another through prompts in an effort to help them to maximize the benefits of the program and go on to achieve success. It is because of dedicated private tutors, like Percy, that Manhattan Review is the number one rated SAT test prep consultant service in the world.