SAT Prep Courses in Boston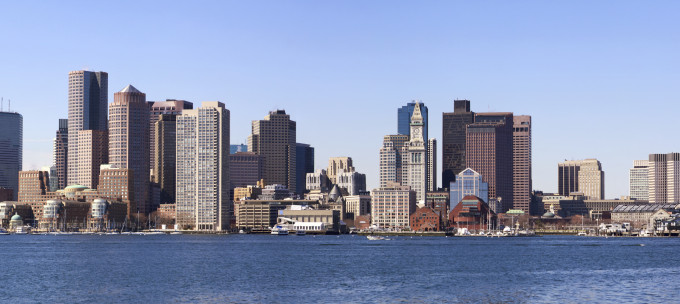 SAT Preparation in Boston (Massachusetts)
If you are preparing to go to college – or you have a child in high school – you're going to have to register for a college admission exam like the SAT. Preparing for the SAT can seem intimidating at first, but a smart study plan should alleviate the test taker's jitters. The SAT is actually a very predictable test that can be properly prepared for through practice and guided instruction. Manhattan Review has already studied the test's format to become experts of its content and typical questions. Boston students seeking a good study guide for the SAT can quickly gain the competitive edge over other peers applying to colleges.
Living in Boston, students have some of the nation's most acclaimed colleges and universities right at their fingertips. Obviously, Harvard University comes to mind as a top contender, but Massachusetts is chockfull of promising candidates to collect your tuition. Amherst, Boston College, MIT, Olin, Smith, Tufts, and Williams are all excellent schools near Boston. Get the SAT score that will help you get into your first-choice school. Our past students have graduated from universities around the country including NYU, CalTech, Berkeley, University of Washington, Stanford, Columbia, and Yale. No matter what your long-term career goals are or what you major in, begin your higher education career the smart way with the best test prep for the SAT available in Boston.

Good SAT test taking strategies learned. I developed new skills and feel more prepared.
- Kevin Gonzalez (This student took our SAT preparation course)
Boston
Primary Course Venue:

Manhattan Review GMAT GRE LSAT Prep
Boston Teaching Center at the Sheraton
39 Dalton Street
Boston, MA 02199

Phone: (617) 861-4086

NOTE: We do NOT typically have staff at the venue, so email us before visiting the venue.
Meet a Boston SAT Tutor: Kim W.
Kim is a Tufts alumnus with a major in biology. As an SAT instructor, she's provided private tutoring for more than 300 students and counting. Her pupils have gone on to graduate from the best schools in Massachusetts, including Harvard University. She is passionate but patient, fun but hardworking. Striking this delicate balance helps Kim cover a lot of coursework in the one-on-one sessions with her students.
Kim is a natural when it comes to connecting to her students and works through learning weaknesses through practice, repetition, and approaching problems from new angles. Kim is also a native speaker in Mandarin Chinese and a professionally trained cellist. If you're a student seeking the help of a seasoned SAT tutor, Kim can help you make the most of your test-taking abilities with a high score. She also gets stellar evaluations from repeat test takers who have boosted their test scores drastically as a result of these individually customized study sessions.