TOEFL Prep Courses in Malleswaram (Bangalore, Karnataka)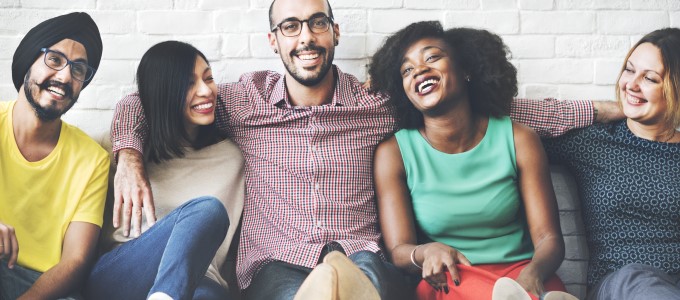 Manhattan Review TOEFL Prep in Bangalore Malleswaram
Improve your command of academic English and increase your scores on the Test of English as a Foreign Language (TOEFL) at Manhattan Review's Coaching Centers in Bangalore. TOEFL services at Manhattan Review's Bangalore center include one-on-one TOEFL coaching plans, on-site TOEFL prep courses, online TOEFL instruction, in addition to TOEFL practice exams. Our company has helped thousands of international students in preparing for the TOEFL and admission to their graduate or undergraduate degree programs, and we are the world's most respected international test prep company. Our online or on-site TOEFL services give way to students capable of meeting the highest of TOEFL standards. Manhattan Review TOEFL clients have studied at Harvard, Carnegie Mellon, Stanford, Northwestern, Yale, Johns Hopkins, Georgetown, Cambridge, the University of Pennsylvania, the University of Edinburgh, King's College London, Oxford, as well as many other world-class institutions. Top companies around the globe, including firms in Bangalore, have hired former Manhattan Review students (SPT Sports Management, SELCO India, Urban Ladder, United Breweries Group, and Explocity, for example). Begin your TOEFL learning plan in Bangalore immediately by getting in contact with Manhattan Review for details on our TOEFL services.
The TOEFL is a four-section test (reading, speaking, writing, and listening) that is graded on a range of 0 to 30 per section, for a total score of 0 to 120. It is not unusual for university departments to have multiple sets of TOEFL demands (a master's degree program, for example, may have a higher score requirement than undergraduate admission). Although TOEFL administrator and developer Educational Testing Service (ETS) does not set official passing score requirements, most degree programs are content with composite scores of 100 and sectional scores of 25 each. Special types of students, such as applicants for graduate teaching assistantships, may be required to score higher, especially on the speaking section. There are also a few highly selective institutions that mandate higher scores, such as the University of Oxford (with a minimum of 110) and Princeton University (108). Due to many schools either rejecting applicants altogether or requiring remediation for those with low TOEFL scores, professional TOEFL instruction is an invaluable use of student resources. TOEFL prep is eminently preferable to either of these penalties, both in terms of the financial cost and investment of time.
Why Manhattan Review TOEFL Coaching Centers are the Best in Bangalore Malleswaram
Manhattan Review's TOEFL group TOEFL courses and private coaching services offer Bangalore students with a caliber of instructional effectiveness that no rival firm can provide. Our vast experience with international students, who make up the vast majority of our clientele, is one reason for our superior teaching. Most test prep companies don't comprehend the real difference between native English speakers and international students. At Manhattan Review, we have devised and implemented TOEFL courses that are especially designed to aid global test-takers in mastering all of the challenges of the TOEFL language evaluation. Manhattan Review is the publisher and author of the widely respected TOEFL Integrated Study Guide: Turbocharge Your TOEFL textbook. This volume has served as a reference work and course text, and it has aided many students around the world in preparing for the TOEFL. Manhattan Review's TOEFL services consist of classroom educators and one-on-one TOEFL coaches who are more trained, qualified, and experienced than any other test prep teachers in the Bangalore area. They implement engaging and original course content using highly innovative methods of instruction.
About Manhattan Review's Founder Prof. Dr. Joern Meissner
Joern Meissner has been the leader of Manhattan Review and a postsecondary instructor for over 25 years. He earned a diploma in Business Management from the University of Hamburg, as well as a PhD in Management Science from Columbia Business School, one of the premier Ivy League institutions. Prof. Dr. Meissner has instructed core MBA classes and created new MBA electives at the University of Hamburg, Lancaster University Management School, the Leipzig Graduate School of Management, and the University of Mannheim. His research strives to provide solutions to problems in the areas of revenue management, supply chain management, and dynamic pricing using mathematical optimization tactics. Prof. Dr. Meissner's original ideas on standardized exam preparation have grown into a worldwide company, and we are now the globe's leading resource for TOEFL, GMAT, GRE, LSAT, IELTS, ACT, and SAT services. Although Prof. Dr. Meissner finds his academic work to be rewarding, he has always realized that teaching ideas to others is even more fulfilling.

Helpful! Very thorough.
- Kate (This student took our Negotiation and Decision Making Seminar.)
Bangalore Malleswaram
Course Venue: Malleswaram, Bangalore, Karnataka, India