SAT Prep Courses in Austin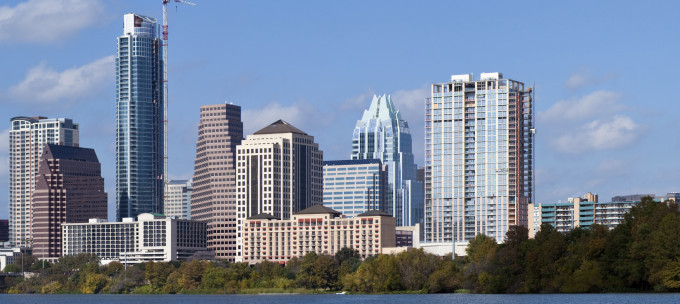 SAT Preparation in Austin (Texas)
If you're preparing to take the SAT, you've come to the right place. Manhattan Review has the resources and strategies you'll need to excel on exam day. Our skilled team has deconstructed the test in order to create top-quality SAT prep courses, and we use our knowledge and experience to strategically prepare students seeking top scores on the SAT. From private tutoring in Austin to Interactive Online courses, we offer a variety of SAT courses to accommodate all schedules and styles of learning. Our test prep method is unique, and it has proven results.
Our courses are taught by highly-educated, experienced SAT tutors in the Austin area, and students rarely leave our courses without having achieved a high score on the test. Strong SAT scores help to solidify an undergraduate application. Students who have studied with us in the past have gone on to enroll in Ivy League schools such as Brown, Princeton, and Harvard University, as well as other impressive names such as William and Mary and UCLA. With competitive SAT scores, the sky is the limit, but one does not have to go far to find great schools since there are some right here in Austin, like the University of Texas at Austin.

I learned a lot of effective strategies for SAT writing/verbal.
- Taahirah Ali (This student took our SAT preparation course)
Austin
Primary Course Venue:

Manhattan Review GMAT GRE LSAT Prep
Austin Teaching Center at the Hilton
500 E 4th Street
Austin, TX 78701

Phone: (512) 275-6960

NOTE: We do NOT typically have staff at the venue, so email us before visiting the venue.
Meet an Austin SAT Tutor: Aurora T.
Aurora could be considered to be a bit unconventional in her teaching style, but unconventional or no, she has a proven success rate. Her experience as a tutor has made Aurora understand that not every student learns the same way, and sometimes the traditional methods aren't the most effective. After she graduated high school in the Austin area, Aurora struggled to study for the SAT, only finally getting the concepts when she put them to song, or made up little rhymes.
She aced the exam and went on to attend the University of Texas at Austin, graduating with honors and a BA in English as well as a BS in Psychology. Once she graduated, Aurora put her knowledge of the human brain together with her love of helping others, and came to Manhattan Review. Since joining us two years ago, Aurora has helped many students score in the highest percentiles, allowing them access to the top-ranked schools around the country and around the world. When she's not singing in the classroom, Aurora loves karaoke with her friends, as well as tending her garden.