SAT Prep Courses in Arlington (Texas)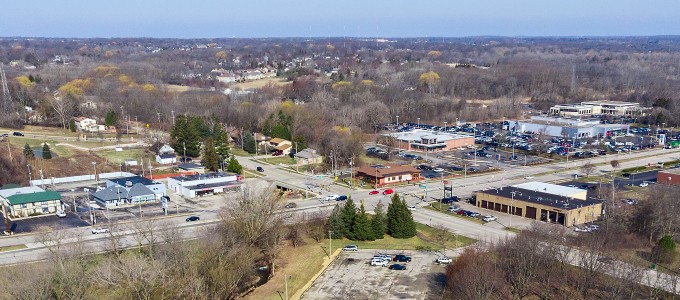 As the most widely taken standardized test in the world and arguably the first one for the majority of the population, the SAT is a major step in one's academic life. Adequate preparation is an important part of preparing for the SAT and getting off on the right foot, and Manhattan Review is here to help students who are looking to prepare themselves for the SAT exam. Manhattan Review has been helping students with their SAT preparation since 1999, and offers a wide variety of options for students who are looking at the possibilities of how they can prepare. With group courses, private tutoring, and practice exams that can be utilized individually or in combination with each other, Manhattan Review is the best resource for students in and out of the Arlington area. Students who wish to get ahead of the pack in their preparation for the SAT exam should take advantage of the variety of options that Manhattan Review has to offer in its study choices.
Students who work with Manhattan Review's group courses or private tutoring have the option to take them either in-person or online depending on what they feel is the best for their preparation and scheduling. Our private tutors can provide their students with flexible scheduling, the ability to meet their students in a location that is mutually agreed upon and convenient for both parties, and a customizable lesson plan that can be adjusted as necessary to benefit the student's strengths and minimize their weaknesses. Our practice exams are kept updated regularly to reflect the current formatting and content of the SAT, and our instructors are also intimately familiar with the SAT and how it has changed over the years. Manhattan Review's test preparation options are the most up to date in the Arlington area, and students are sure to have the most accurate insight into what to expect on the exam if they take advantage of all we have to offer students.
Students who have used Manhattan Review as part of their SAT preparation have gone on to generally have stronger performances on the exam itself and subsequent tests, as our instructors tend to provide our students with greater insights into the process of taking tests, along with encouraging better study habits and time management. Students have managed to use their improved SAT scores to help themselves get into colleges both in Texas, such as the University of Texas at Arlington, Rice University, and University of Texas at Austin and out of state at Harvard, Stanford, University of Pennsylvania, Massachusetts Institute of Technology, Emory, Brown, Georgetown. Students have also managed to use their time with Manhattan Review and time at a highly ranked university to work at successful Fortune 500 companies, such as Microsoft, Apple, Dell, Bank of America, General Motors, JP Morgan and Chase, and many more. Contact one of Manhattan Review's academic program advisors today via phone or email to learn more.

My instructor goes into detail with every problem. I left this SAT course with new material learned and easier ways to solve problems, which helped me out a lot. With the material I learned here I was able to up my math test scores.
- Shaniqua (This student took our SAT preparation course.)
Arlington
Primary Course Venue:

Manhattan Review Prep
Sheraton Arlington
1500 Convention Center Dr
Arlington, TX 76011

Phone: (212) 316-2000

NOTE: We do NOT typically have staff at the venue, so email us before visiting the venue.
Meet an Arlington SAT Tutor: Lucy P.
Lucy P. grew up in the San Diego area and moved to Arlington shortly after she finished her undergraduate degree at Rice University. She recently gained her Master's degree in education from University of Chicago and is now working as an English teacher in the Arlington area, along with tutoring students at Manhattan Review in a wide range of exams. She tutors the SAT, ACT, TOEFL, and IELTS.
Lucy has spent her time in Arlington and Texas learning different languages, giving her more familiarity with the study needs of the ESL residents living in the Texas area. She is also familiar with the math sections of standardized tests and usually emphasizes finding a way to relate the two sections to each other. In her spare time, Lucy likes to read books in languages other than English.