SAT Prep Courses in Ann Arbor (Michigan)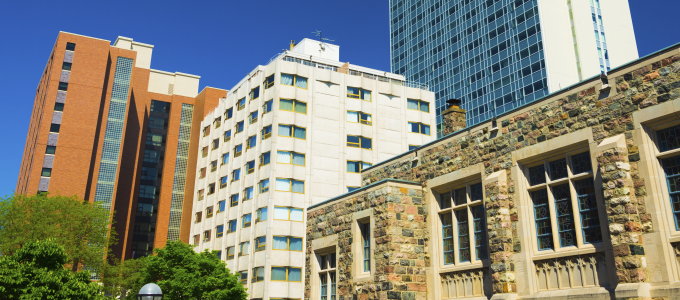 Is taking the SAT your next step to completing college applications? Manhattan Review has been preparing high school juniors and seniors for the exam since 1999 and produced amazing results every year. We dissected the SAT, analyzed what we found and put together an unparalleled study guide that helps students consistently score higher. From our Interactive Online Courses to our private tutoring in Ann Arbor, we can accommodate all schedules and learning styles. We understand that no two students are the same and that's why we carefully place you with a tutor who bests suits your learning style. One-on-one private tutoring with our distinguished tutors has produced top SAT scores year after year.
Achieving a high percentile SAT score will open the door to most well known universities around the country. Past students of ours have received diplomas from Harvard, Brown, Cornell, Dartmouth and Columbia to name a few. Still others have stayed in Ann Arbor to attend the prestigious University of Michigan or Concordia University- Ann Arbor. By having a top SAT score, your application will jump to the top of every pile and soon the only question you will have to answer is which Ivy league college is right for you. Let our expert instructors take the guessing game away and ensure your confidence on exam day.
Large tech companies, like JSTOR and Arbortext, as well as health care companies like Truvent Health Analytics and even Google's primary source of profits, Adwords are all based out of exciting Ann Arbor. High quality and ambitious graduates from the University of Michigan often find rewarding careers at these companies while others carve out their own path. The hub of activity in Ann Arbor centers around higher education and exciting opportunities can be found around any corner. Start-up tech and web companies are formed by eager, intelligent students every year in Tree Town. Therefore, if you are an Ann Arborite looking for the best education and a rewarding career after college, take the first step with Manhattan Review by rigorously studying for the SAT to obtain a top score.

My instructor goes into detail with every problem. I left this SAT course with new material learned and easier ways to solve problems, which helped me out a lot. With the material I learned here I was able to up my math test scores.
- Shaniqua (This student took our SAT preparation course.)
Ann Arbor
Primary Course Venue:

Manhattan Review GMAT GRE LSAT Prep
Ann Arbor Teaching Center at the Holiday Inn
3600 Plymouth Road
Ann Arbor, MI 48105

Phone: (734) 786-9587

NOTE: We do NOT typically have staff at the venue, so email us before visiting the venue.
Meet an Ann Arbor SAT Tutor: Daniel Z.
Daniel has a vision for teaching his students how to succeed on the SAT and it doesn't involve force-feeding them years of formulas and equations. He has mastered how to leverage the most important nuggets of information from his time at Cornell University, where he graduated with a Biology degree after taking comprehensive studies in Geometry, Algebra, Pre-Calculus and Calculus.
He began tutoring his friends in college as he realized those who were not naturlaly left-brained had a harder time grasping these concepts. As he entered the MBA program right here at the Univeristy of Michigan, Daniel's speciality was helping high school juniors and seniors master the curriculum specific to the SAT exam. He himself scored in the 99th percentile in math and the 98th in verbal, so its no wonder how Daniel has hlepd his past students gain acceptance into top-ranked schools throughout the country.
Daniel is an avid baseball fan and the Detroit Tigers are his favorite team. He enjoys spending time with his friends at the games, riding his motorcycle around the many lakes surrounding the city. When his schedule allows, he takes his motorcycle out and tries to see as much of the country as he can.