SAT Prep Courses in Anaheim (California)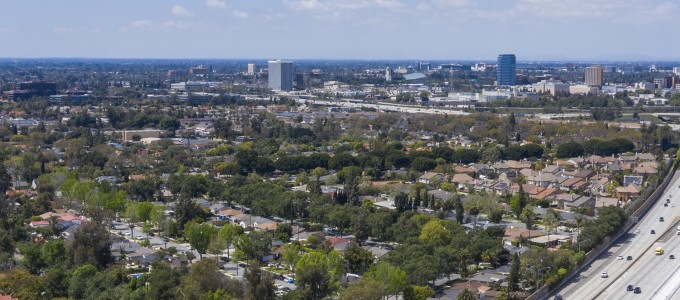 The Scholastic Assessment Test, or SAT, is one of the most widely used standardized tests around the world including right here in Anaheim. Administered by the College Board, the SAT is implemented as part of the college admission process to not only measure basic skills necessary for academic success at the college level, but also helps colleges and universities to determine academic aptitude and overall potential. Naturally, the top programs want top talent. Rest assured that with the help of Manhattan Review's number one rated SAT test prep courses, you will be adequately prepared to achieve your best possible score on the SAT and much more.
For over 15 years, Manhattan Review has been the industry leader in SAT test prep, providing unprecedented consultant services to prospective college students, like you, all over the world. In Anaheim, we are able to accomplish this goal by offering a unique opportunity for college applicants to custom design their own learning plan according to their own learning style and needs. For our more independent learners with limited availability, we offer a wide variety of interactive online courses that are easily accessible at their convenience, while our more traditional learners might feel more comfortable learning in a classroom setting with the aid of an instructor, some of Anaheim's most elite professionals and private tutors. To further enhance the learning experience of each of our participants, we also offer access to a catalog of supplemental materials such as our SAT practice tests, which are proven to help our participants increase their score before taking the SAT.
At Manhattan Review, we are committed to the development of each of our SAT test prep students, unlike any other, and it shows. As a result, all of the top colleges and universities in Anaheim including Anaheim University, Southern California Institute of Technology (SCIT), Bristol University, and North Orange County Community College District consistently accept applicants from Manhattan Review's SAT test prep into their esteemed programs because they are confident that our participants are among the best and brightest among prospective college students in Anaheim. The business community in Anaheim also feels the same as demonstrated by their continuing to hire Manhattan Review's SAT test prep participants over other applicants over the years. Specifically, our participants have gone on to work for such major employers as Anaheim Memorial Medical Center, AT&T, Bridgford Foods, CKE Restaurants, Fujitsu, Ganahl Lumber, General Dynamics, Hewlett Packard, Isuzu, Kaiser Foundation, L-3 Communication, Northgate Gonzalez Markets, Pacific Sunwear, Panasonic, Raytheon, Sunny Delight, Targus, Tenet Healthcare, Toyota Financial Services, Universal Alloy, YKK Corporation, Yogurtland, and many more. With the help of Manhattan Review, there is no limit to the level of success you can achieve in Anaheim, starting with achieving your best possible score on the SAT. Contact Manhattan Review today to get started on your path to success.

I learned a lot of effective strategies for SAT writing/verbal.
- Taahirah Ali (This student took our SAT preparation course)
Anaheim
Primary Course Venue:

Manhattan Review GMAT GRE LSAT Prep
Anaheim Teaching Center at the Marriott
700 West Convention Way
Anaheim, CA 92802

Phone: (714) 333-1403

NOTE: We do NOT typically have staff at the venue, so email us before visiting the venue.
Meet an Anaheim SAT Tutor: Giselle S.
Like so many of our world-class private tutors, Giselle came to Manhattan Review after nearly a decade of working her way up in her field. A senior level manager with one of the biggest telecommunications companies in the world, Giselle's road to success was not an easy one. As a self-proclaimed late-bloomer, Giselle didn't really hit her stride academically until she went to college, upon meeting with students with similar challenges who all worked together to help each other. By the end of her undergrad program at Bristol University, Giselle was not only a straight A student, but also helping her peers achieve their academic goals as well. The knowledge and skills that she learned have remained with Giselle ever since, a foundation which she also attributes to her professional success, particularly as she has assumed more responsibilities that enabled her to influence up and coming talent.
As a recruited member of our elite team of private tutors at Manhattan Review in Anaheim, Giselle plays an integral role in helping us to continue to provide best-in-class SAT test prep consultant services in Anaheim. Down-to-earth and easy-going, our students love working with Giselle because she is very much kindred to them and relates to their experiences, particularly the students who feel like they have to work a little bit harder than their peers to achieve their goals. Because she has been there and has persevered to go on and become the professional success that she is, Giselle is better suited to help them overcome their obstacles and reach their own goals, starting with the SAT. Giselle is a rare type of instructor and we are proud to have her at Manhattan Review.