SAT Prep Courses in Amsterdam (Netherlands)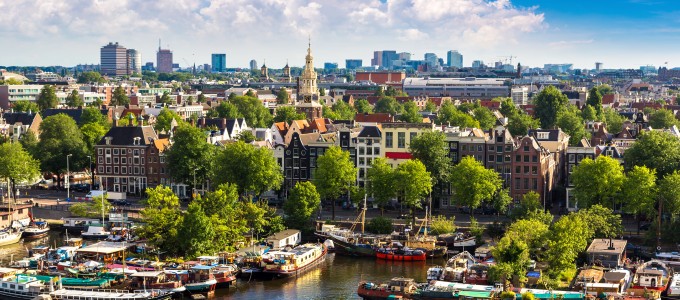 Undoubtedly, the SAT stands as the most prevalent standardized test globally, serving as a crucial precursor for numerous students embarking on applying to diverse educational institutions. Considering its significance, the SAT can be an immensely challenging examination characterized by fierce competition. It is not uncommon for students to believe that they need guidance to enhance their competitiveness throughout the application procedure to attain a superior score on the day of the test. For students residing in Amsterdam seeking advice in preparing for the SAT, Manhattan Review is the optimal choice for access to superior study materials and resources. Manhattan Review is the ideal choice for students living in Amsterdam seeking aid in SAT preparation as it provides top-notch study materials and resources specifically tailored to meet the needs of local students. Manhattan Review offers diverse resources for students to prepare for the SAT, including group courses, private tutoring, and practice exams tailored to their needs. With these exceptional resources at their disposal, students can confidently and effectively navigate the challenges of SAT preparation.
When students opt for Manhattan Review as their SAT preparation partner, they receive many practical resources to enhance their learning experience and maximize their potential for success on the test. At Manhattan Review, we offer our students the luxury to opt for in-person or online group courses and private tutoring, providing them with the utmost convenience. Our in-person tutors in Amsterdam are extremely considerate, imparting knowledge at a location that suits their students. We believe in customizing our methodology to cater to each student's unique learning requirements and preferences. Students seeking the guidance of a private tutor from Manhattan Review will be privileged to work alongside a highly experienced and knowledgeable educator. This collaboration will allow them to tailor their lessons to suit their unique abilities and pitfalls while enjoying the added convenience of a flexible schedule. At Manhattan Review, we offer an exquisite opportunity to take practice tests that are meticulously updated each year to correspond with the latest design and scope of the exam.
Individuals who have partnered with Manhattan Review to prepare for standardized tests, including the SAT, have a heightened understanding of the exam's material, leading to a more remarkable display of their skills on test day. The students who have collaborated with Manhattan Review to enhance their SAT scores have successfully leveraged their performance on the test to gain admission to prestigious schools within and beyond Amsterdam, including renowned institutions like Harvard, Yale, and Oxford. The list of universities where Manhattan Review students attended are the Universiteit van Amsterdam and the Vrije Universiteit Amsterdam, as well as other top-tier schools such as the University of California—Berkeley, University of Washington Seattle, St. Andrews, Johns Hopkins, University College London, and Massachusetts Institute of Technology. Manhattan Review has enabled numerous students to leverage their educational backgrounds at esteemed academic institutions to secure diverse career opportunities. Call or email one of Manhattan Review's academic advisors today to discover your SAT prep options.

Funny, made things clear and related things to real life. The SAT / ACT course was very helpful, I don't think I would've improved my reading skills without it. This course also gave me strategies to break down a reading. I got a feel for the SAT and had practice in areas I struggled in.
- Niaema Fox (This student took our SAT preparation course)
Amsterdam
Phone: +31-20-808-4399

Primary Course Venue:

Radisson Blu Hotel
Rusland 17
Amsterdam 1012 CK
The Netherlands

NOTE: We do NOT typically have staff at the venue, so email us before visiting the venue.
Meet an Amsterdam SAT Tutor: Mees W.
Mees is from the exquisite culture of France before embarking on a journey of intellectual exploration to the Netherlands during his formative college years, where he pursued his academic endeavors at the esteemed University of Twente. Following the culmination of his education, he committed himself to aiding nearby scholars in their preparation for various standardized assessments. His pursuits have included providing indispensable assistance to secondary school pupils in their quest for excellence on the highly-regarded SAT and ACT.
Mees has devised methods that are effective in aiding his students' preparation for the SAT and ACT exams and enhancing their comprehension of the exam content, which will undoubtedly benefit them during the test day and beyond in their academic pursuits. During his leisure hours, he relishes the opportunity to immerse himself in the rugged beauty of the wilderness and the tranquil activities of lakeside recreation.