SAT Prep Courses in Albuquerque (New Mexico)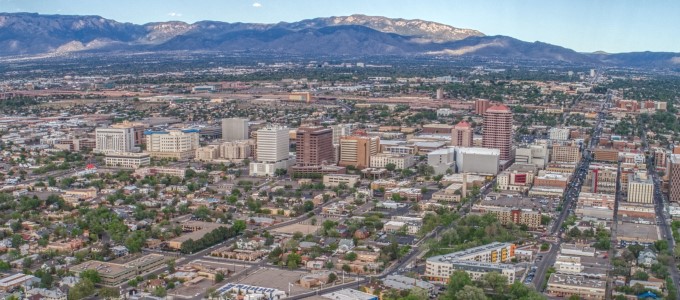 As the most well-known and commonly taken of the standardized tests, the SAT is in some ways a rite of passage for any student looking to begin the next steps of their academic life and use that to advance their careers. While the format and scoring of the SAT exam are well known, students who are uncertain of what exactly needs to be done in order to properly prepare for the exam itself should consider getting academic assistance to help them with learning the material that will be on the exam. Manhattan Review can help students in the Albuquerque area with their exam preparation by providing students who are looking for help on the SAT exam with the teaching methods and lesson plans we have been keeping updated for the exam takers since 1999. We have a long history of helping people who are looking to take the SAT get high scores and put themselves in a better position academically in the long run.
College admissions have become increasingly competitive, and the scores required on the SAT exam to help a student get into the college of their top choice is only getting more difficult. The averages on the SAT are only going up, so helping your application's status by getting a higher score on the exam is increasingly critical. Manhattan Review is here to help students in the Albuquerque area by giving them the preparation options they need. Manhattan Review can offer potential students a variety of options that include both online and in-person group courses and private tutoring. Our group courses allow students to meet fellow college applicants who are also trying to prepare for the exam, and our tutoring courses give you one-on-one time with a mentor who can provide you with a customizable lesson plan designed to fit your study needs as you learn the techniques and layout of the SAT exam.
Having a strong score on the SAT has a snowball effect on your life if you are able to take advantage of proper preparation and study techniques to do well on the exam itself. The ability to feel calm and prepared when taking a test, as well as the ability to manage your time properly, is a critical life skill that can be carried down through many other jobs and scholarly pursuits. In addition to this, the ability to get into a good college as a result of a strong SAT exam performance both signals to others that you have a greater knowledge of math and the English language than most of your peers, but can also help you with networking and career opportunities down the line. Having success in your career is, of course, a great way to ensure that you are able to take advantage of all life has to offer.

He was able to break down difficult material. I was able to destruct and master the basic things I would need to get a good score on the SAT.
- Sade Catlyn (This student took our SAT preparation course)
Albuquerque
Primary Course Venue:

Manhattan Review Prep
Marriott Albuquerque
2101 Louisiana Blvd NE
Albuquerque, NM 87110

Phone: (212) 316-2000

NOTE: We do NOT typically have staff at the venue, so email us before visiting the venue.
Meet an Albuquerque SAT Tutor: Melanie D.
Melanie has been tutoring students on the SAT and the ACT for several years both with Manhattan Review as a tutor and in her main job as a teacher at high school. She was a mathematics major and has used it pursue a career as an instructor in math, but she is also capable of teaching the literary sections of the SAT.
She has lived in Albuquerque for several years after growing up and going to school in Las Vegas. She believes that the SAT is a great bedrock test for helping students to learn fundamental skills that will help them throughout their lives and which can be connected to their other passions. In her spare time, Melanie likes to walk her dogs and play the piano.