TOEFL Prep Courses in Zurich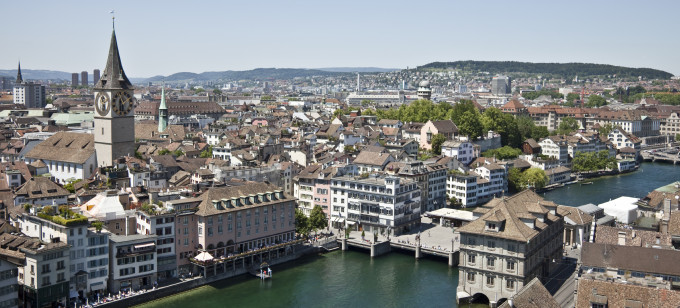 TOEFL Preparation in Zurich (Switzerland)
Studying to take the TOEFL exam in Zurich? If so, Manhattan Review has the premier resources to help you succeed. Rather than feeling overwhelmed by the journey ahead, you can enlist the support of seasoned Swiss-area tutors and extensive test prep tools to make acing this exam a breeze. As you prepare for higher education opportunities in Zurich and beyond, you can open up more options by achieving top results on the TOEFL. Show colleges and universities that you deserve a spot at their world-leading institution by submitting the best college application possible.
Manhattan Review has been training students in TOEFL test prep since 1999. We have helped hundreds of students master language and bring their comprehension skills to the next level. Instead of blind memorization tactics, go with our proven approach. We will walk you through what you should expect on the TOEFL and provide you with a course syllabus that will inspire confidence and success.
If you have struggled with language skills in the past, our first-rate TOEFL tutors can apply their educating expertise to bring you to the next level. Break through your barriers in learning and gain the understanding you'll need to achieve a top-percentile score on the TOEFL in Zurich. Then you can choose from Zurich's top-ranked colleges and universities, or pursue a program at prestigious programs around Europe or the United States.
This standardized test can create brand new possibilities for your academic path. You can select full-length classroom support for a regular schedule in front of a seasoned TOEFL instructor and other classmates. Private tutoring brings you into the individualized focus of a premiere Zurich instructor. In this part of the world, language proficiency is a celebrated skill set. Many of our instructors have dabbled in multiple languages and mastered at least several. We work with bilingual, trilingual, and multilingual tutors who can overcome language barriers and communicate our course syllabus effectively.
Show off your expertise in English, and join Manhattan Review's past students who have graduated from Harvard, Yale, Stanford, CalTech, MIT, Georgetown, Duke, Johns Hopkins, and other distinguished universities in the United States. We have also worked with students in major cities around the globe, delivering top test tools and tutors to students studying for standardized tests such as the TOEFL.

The instructor is patient in his explanation, and he knows the topics really well.
- Chew (This student took our Columbia Business School Communication and Culture boot camp.)
Zurich
Primary Course Venue:

Rohrhaldenstrasse 45
Zürich 8712, Schweiz

Phone: +41-(0)43-508-0991

NOTE: We do NOT typically have staff at the venue, so email us before visiting the venue.
Meet a Zurich TOEFL Tutor: Charlie D.
Charlie has picked up a lot of language skills as he has pursued academic and career opportunities worldwide. Born and raised in Florida in the U.S., he attended University of Florida, where he studied German and Sociology but loved tinkering around with computers. He ended up enrolling in INSEAD Business School in Singapore, where he expanded his cultural grasp and career ambitions studying management and cultivating a wider skill set. From his MBA, he spent a stretch of time in the UK, taking courses at Cambridge in the field of Information Technology. At this point, in a faithful twist of his career, Charlie had the distinct honor of getting offered a role with Google – this time taking him to an office in Switzerland. His boss has said that she was attracted to his diverse learning experiences, willingness to accept challenges, and overall unique background.
Charlie has applied his interest in technology to make an impact at Google and has since gotten comfortable living just outside of Zurich. As a Manhattan Review TOEFL tutor, he is teaching throngs of students how to cultivate their own competitive edge to stand out to admissions departments and hiring managers. Specifically in the area of developing language skills, Charlie can help you become the type of winning candidate who has world-class promise. Charlie has a top track record for helping students increase their TOEFL scores in Zurich.