TOEFL Prep Courses in Woodland Hills (California)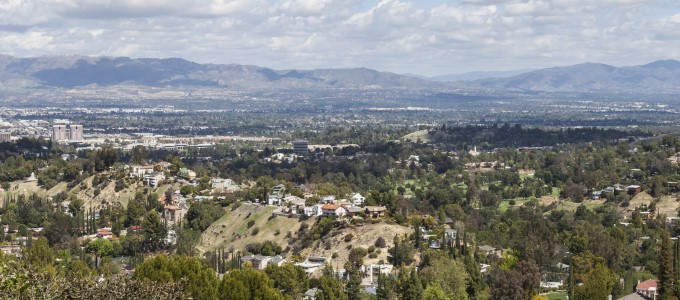 For non-native English speakers, the Test of English as a Foreign Language, or TOEFL, is a necessary step in the process for achieving their goals. Implemented by colleges and universities, medical licensing and certification boards, and residential and work visa issuing agencies, the TOEFL is designed to measure English proficiency. And while learning to master the English language may be easy for some, for many individuals that have not taken a standardized test like the TOEFL, it can be quite overwhelming to prepare for. Manhattan Review can help. With the help of our industry-leading TOEFL test prep interactive courses and guidance from some of the top professionals in the Woodland Hills and Greater Los Angeles area, you will be able to achieve the English proficiency you need to successfully pursue your goals.
Helping non-native English speakers to master the English language has the been the primary goal of Manhattan Review's TOEFL test prep consulting service since 1999. State-of-the-art and consistently evolving to ensure that we help our TOEFL test prep participants meet their personal goals, including academic, personal, and professional, Manhattan Review's TOEFL test prep is unlike any other in Woodland Hills. We offer the top-rated TOEFL test prep consulting by giving our participants the opportunity to custom design their own learning plan. This gives them the chance to tailor the program to their unique learning style and needs, which helps increase participation and ownership in their individual results. It's also important to us at Manhattan Review that each of our TOEFL test prep participants have access to professional guidance, through our expert private tutors and support staff, whenever they need someone to talk to about their test prep questions or concerns. In addition, before completing our program, our TOEFL test prep students are also encouraged to access our supplemental learning tools and resources such as our TOEFL practice tests, which are designed to give them actual time with the TOEFL before test day.
At Manhattan Review, we take the necessary time to invest in each of our test prep consulting programs and our TOEFL program is no different. In Woodland Hills and the Greater Los Angeles Area, Manhattan Review is widely respected for helping non-native English speakers to achieve English proficiency and the tools to reach their goals. For those non-native English speakers pursuing local colleges and universities, the TOEFL plays a critical role in the application process, but it also gives them the chance to prove their academic aptitude along with their mastery of the English language. The same is true for our TOEFL test prep participants who have come to rely on Manhattan Review to help them prepare for medical licensing and certifications; residential and work visa applications; or going on to work for some of the top employers in Woodland Hills. Get the tools you need to master the English language and achieve your goals with the help of Manhattan Review's world-class TOEFL test prep consulting.

The instructor is patient in his explanation, and he knows the topics really well.
- Chew (This student took our Columbia Business School Communication and Culture boot camp.)
Woodland Hills
Primary Course Venue:

Manhattan Review GMAT GRE LSAT Prep
Woodland Hills Teaching Center at the Hilton
6360 Canoga Avenue
Los Angeles, CA 91367

Phone: (818) 436-4351

NOTE: We do NOT typically have staff at the venue, so email us before visiting the venue.
Meet a Woodland Hills TOEFL Tutor: Ilene G.
After her father took a prominent position with one of the top insurance companies in Los Angeles, Ilene's family moved to the area from her native country of Mexico. While Ilene was familiar with the English language, being able to read and write in English, she was far from being proficient in her second language. But when her family moved to the Woodland Hills area and Ilene was enrolled in school, she knew that to be successful in her studies she would have to become more proficient in English. She studied and eventually mastered English, which laid the foundation for her success in academics and later in her profession. As the director for the parks and recreation department of the local government, Ilene takes great pride her ability to build relationships within her community. It helps her to do her job effectively and it provides a platform for her to help others.
It didn't take long for our recruiters at Manhattan Review to discover Ilene who quickly brought her onboard. As an instructor with our elite team of private tutors, some of the top local professionals in Woodland Hills, Ilene is instrumental in helping us to continue to deliver industry-leading TOEFL test prep consulting services to local non-native English speakers. As a non-native English speaker, Ilene is both a great example and a mentor to members of her community who are looking for guidance in achieving their own goals. With the help of Ilene, Manhattan Review remains number one for TOEFL test prep consulting services in the Woodland Hills and Greater Los Angeles area.