TOEFL Prep Courses in Washington DC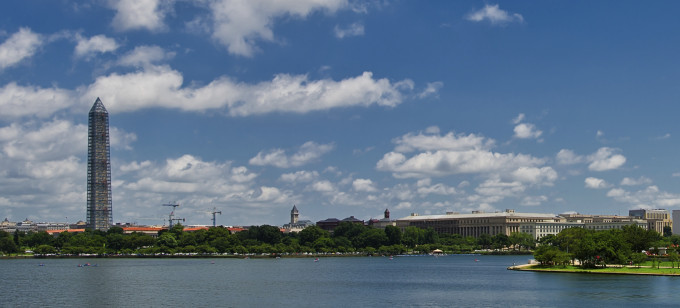 TOEFL Preparation in Washington DC (District of Columbia)
Seeking a top score on the TOEFL? If you are studying English as a Foreign Language, you probably have a full plate when it comes to your studies. Manhattan Review can help you reinforce this study plan while streamlining your process. Since 1999, we have been breaking down the exam to uncover and present exactly what you need to know. By setting this foundation and doing all this preliminary work, all you need to do is study the right material for efficient and effective results.
Learn from TOEFL instructors who are lovers of language and skilled trainers in the classroom. Our Washington DC teachers enjoy sharing their vast experience with their students. Enter a language environment that will help you boost your score significantly. You can choose from full-length classroom courses, private TOEFL tutoring on your schedule, or Interactive Online Courses for remote learning from a virtual environment. All of these learning platforms utilize our advanced course materials, custom-fit for your individualized success.
Manhattan Review has helped students get into the best schools all around the world. We transcend language barriers every day in our 80 offices located in major cities around the globe. Our students cross these geographical borders and become subject experts in exciting, brand new terrain. These myriad opportunities are possible when you prove yourself with top-tier TOEFL scores. Achieve the best standardized test scores near Washington DC. Then go to superlative schools in the District of Columbia and beyond.

She is great! She is able to involve all the participants. She is clear, and she always keeps the attention of the class.
- Matteo (This student took our Columbia Business School Communication and Culture boot camp.)
Washington DC
Phone: (202) 904-2267

Primary Course Venue:

The Mayflower Renaissance Washington, DC Hotel
1127 Connecticut Ave NW, Washington, DC 20036

NOTE: We do NOT typically have staff at the venue, so email us before visiting the venue.
Meet a Washington DC TOEFL Tutor: Allie L.
Allie attended Longwood University with a concentration on International Studies and Spanish. She had been studying Spanish since age 11, and her higher learning let her finalize her language proficiency. To put this accomplishment to the test, Allie then spent several years abroad in Barcelona, teaching English as a second language. She loved Spain she almost stayed indefinitely, but ultimately, she felt the tug to come back near her hometown in Silver Spring, Maryland. Allie took up residence in Washington DC, where she took a position teaching Spanish to middle-schoolers.
Allie already had certification to teach English as a Second Language, and she started a conversation with Manhattan Review that has led to her current role. Now Allie is a leading TOEFL tutor with an impressive track record for success. Regardless of your degree of mastery, Allie will work with you to bring your language learning to a whole new level. Otherwise, Allie is actively engaged as an almost-Olympian swimmer who has completed a Triathlon, and she loves yoga, meditation, and her Border Collie Pete, her pup of the past nine years.