Manhattan Review Scam in India
It has come to our attention that a scam operation poses as Manhattan Review in India. Customers are warned that this is not a sanctioned operation by Manhattan Review New York, so you will not get the quality instruction that is generally associated with Manhattan Review. Further, this fraudulent entity has started to offer "franchise opportunities." Please note that you are very likely to lose all investment if you engage with such a counterfeit operation that has no right to use the Manhattan Review name. We maintain a Manhattan Review India Scam FAQ, please visit there for further information.
IELTS Prep Courses in Warangal (Telangana)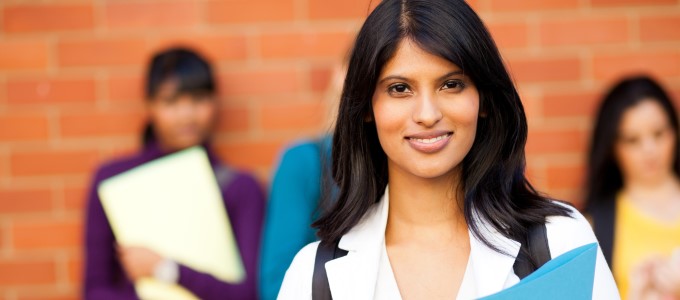 Manhattan Review IELTS Prep in Warangal
Students in need of passing scores on the International English Language Testing System (IELTS) assessments can succeed with the programs offered at Manhattan Review's Warangal Coaching Centers. Our IELTS programs are available in several online or on-site formats, including private IELTS coaching, on-site IELTS group instruction, and online IELTS study, and we also offer IELTS practice examinations. Manhattan Review is an international educational services company that has facilitated elite test scores and acceptance to selective universities for thousands of students worldwide. We are a test prep firm that is devoted to teaching international students, and Warangal is one of the many global cities in which we promote access to higher education through improved testing performance. Get in touch with Manhattan Review in Warangal today, either online, by phone, or by email, for full information on available IELTS course options and course scheduling, and for answers to your questions. Let's talk about your future goals as an undergraduate or graduate university student.
University applicants take the IELTS academic test, which should not be confused with the general training test (the latter is meant for non-academic purposes). The IELTS academic test is accepted by all postsecondary institutions in the United Kingdom, and universities in other major English-speaking countries will typically also consider IELTS scores. Passing scores for most universities are usually between 5.0 and 7.5 on the nine-point band system, depending on the selectivity of a given school. Manhattan Review's test prep clients have been admitted to elite postsecondary institutions such as the University of Edinburgh, the London School of Economics, the University of Cambridge, the National Institute of Technology Warangal, the University of Oxford, the University of Manchester, King's College London, London Business School, the University of California-Berkeley, Johns Hopkins, and many other highly selective schools. Some of Manhattan Review's past IELTS coaching clients have used their degrees to obtain employment at Warangal's top firms, including SEO-Web Designing, Kinnera Seeds, ShopitSoon.com, and Surya Industries.
Why Manhattan Review IELTS Coaching Centers are the Best in Warangal
Manhattan Review's IELTS programs produce superior results because we work tirelessly to ensure the best of everything in all aspects of our teaching. Manhattan Review's IELTS instruction focuses on engagement and accessibility, and we have continued to develop all of our programs with these foundational principles in mind. Manhattan Review's Warangal IELTS educators have many years of experience teaching students how to succeed on the IELTS, and just as importantly, they are all enthusiastic teachers with appealing instructional styles and approachable personalities. Manhattan Review's Turbocharge Your Prep books are used as study aids and reference works by test prep students and test prep educators worldwide. Manhattan Review in Warangal has a devoted group of student support professionals, whose daily mission is to make sure that teachers and students have everything necessary for the most effective learning experience possible. Warangal students cannot find a more dedicated and accomplished group of IELTS educators and a more effective set of IELTS services than Manhattan Review.
About Manhattan Review's Founder Prof. Dr. Joern Meissner
Manhattan Review founder Joern Meissner, a business school professor with over 25 years of experience, has held faculty appointments at the University of Hamburg, the University of Mannheim, the Leipzig Graduate School of Management, and Lancaster University Management School, where he has taught MBA core and elective courses. He holds degrees from the University of Hamburg (diploma in business management) and Columbia Business School (PhD in management science). His work on revenue management, supply chain management, and dynamic pricing has been widely published in academic journals such as Operations Research, Naval Research Logistics, and the European Journal of Operations Research. Prof. Dr. Meissner founded Manhattan Review in 1999, and we have since become the world's top international test prep company. Manhattan Review provides IELTS, TOEFL, SAT, GRE, GMAT, ACT, and LSAT preparation to thousands of students all over the world. Prof Dr. Meissner and Manhattan Review have been profiled in publications such as Newsweek, Businessweek, and The Independent.
Warangal
Course Venue: Warangal, Telangana, India