IELTS Prep Courses in Virginia Beach (Virginia)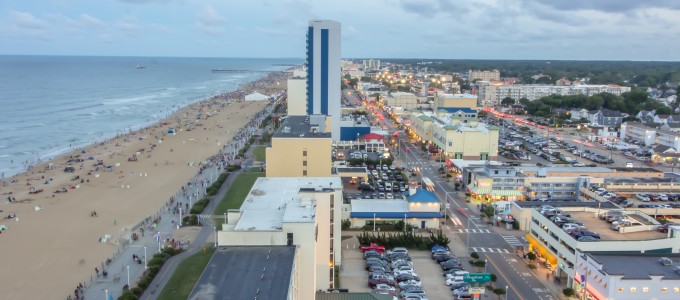 The International English Language Testing System, or IELTS, is a test for ESL students that may not be as widely known as the similar TOEFL in the United States, but is nevertheless growing increasingly popular at a wide variety of universities. ESL students in the Virginia Beach area looking to participate in the process of learning the material covered on the IELTS to ensure proper preparation for the day of the exam should look to Manhattan Review for ensuring that they will have access to the best test preparation material in the Virginia Beach area. Students who work with Manhattan Review are able to utilize any combination of group courses, private tutoring, and practice exams to ensure that they are able to get the most out of their course of study as they see fit, along with having access to highly experienced English language instructors who have helped many Virginia Beach students.
ESL students who work with Manhattan Review for the process of learning the English language for the IELTS exam are able to take advantage of a wide variety of benefits that they can use during their course of study. Manhattan Review offers its group courses and private tutoring either in-person or online depending on what the student thinks would be best for them in learning the material. Students who work with a Manhattan Review private tutor will have access to flexible scheduling and the ability to customize their lesson plan as they see fit to ensure their strengths and weaknesses are covered as necessary. Students who work with one of Manhattan Review's private tutors in-person will also be able to use any mutually convenient location in the Virginia Beach area for the purposes of their studies, allowing for an easier commute and the ability to use a location that is ideal for both parties.
ESL students in the Virginia Beach area who have used Manhattan Review for the process of learning the English language have managed to subsequently use the material they have learned to earn a better score on the day of the test and have a generally stronger command of the English language. Students who have worked with Manhattan Review have managed to use their improved IELTS scores to get into schools in the Virginia Beach area such as Wesleyan and Virginia Tech, and schools outside of it such as Harvard, Yale, Stanford, Emory, Brown, Kenyon, University of Chicago, New York University, Case Western Reserve, William and Mary, and many more. Students have also used their improved English language skills for a wide variety of other life experiences outside of the admissions process. Call or email an academic program advisor to learn more about the options for IELTS prep in Virginia Beach.
Meet a Virginia Beach IELTS Tutor: Charles P.
Charles P. was born in Buenos Aires, Argentina and grew up speaking Spanish before his parents moved to the United States. He attended Wesleyan College and decided to remain in the Virginia Beach area afterwards, and now helps ESL students located there with Manhattan Review to prepare for tests designed to demonstrate English language skills such as the IELTS.
Charles took both the TOEFL and the IELTS exams when he was applying to colleges and maintains a high degree of familiarity with both of these options for ESL students. When he is not helping ESL students in the Virginia Beach area who are looking for assistance with the TOEFL and IELTS, Charles spends his free time cooking and traveling.