TOEFL Prep Courses in Vienna (Austria)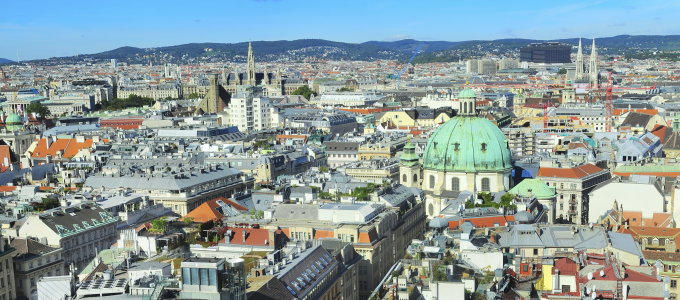 Vienna students whose university plans include the Test of English as a Foreign Language (TOEFL) should contact Manhattan Review right away for detailed information about our local TOEFL prep services. Manhattan Review offers rigorous, flexible, and convenient TOEFL prep courses (available both on-site and online) as well as customized TOEFL tutoring and TOEFL practice tests. Our TOEFL programs are taught by professional TOEFL educators with advanced degrees from top universities, years of teaching experience, and dedication to student success. All of our tutors and instructors are thoroughly trained in Manhattan Review's unique and innovative instructional methodologies, approaches to TOEFL content, and assessment practices, which have been developed over a long period of research and experimentation. Manhattan Review's TOEFL prep services have produced successful outcomes for thousands of students around the world since our company was founded in 1999, and we look forward to helping the next crop of university applicants in Vienna achieve their ambitions of undergraduate or graduate degree program acceptance.
TOEFL students should be aware of the differences between passing the test and the acquisition of English-language fluency. These are related but separate competencies. The TOEFL is limited to the language skills necessary for success at institutions in which courses are taught in English, specifically writing, speaking, reading, and understanding the language in academic contexts. Preparing for the TOEFL is thus a far simpler task, because it is largely not dependent on cultural knowledge, familiarity with distinctive modes of verbal and non-verbal communication, comprehension of colloquial expressions, and other factors that characterize linguistic fluency. Furthermore, passing TOEFL standards are set by individual institutions and sometimes by their constituent departments. This means that students need only receive the required score, and unlike other standardized tests, there is no additional benefit for exceeding minimum requirements. Students who wish to attend the most selective schools (e.g., Harvard, Columbia, or MIT) should plan on reaching a score of 100, but lower scores are sufficient for many well-respected universities.
Manhattan Review's TOEFL prep courses and private tutoring efficiently guide our students to whatever scores they need to satisfy the TOEFL requirements of their degree programs. Manhattan Review's TOEFL clients have been accepted to undergraduate and graduate degree programs at schools such as Oxford (minimum score of 110), Princeton (108), Carnegie Mellon (102), Harvard (100), Johns Hopkins (99), Northeastern University (92), Boston University (84), UC Berkeley (80), and SUNY Buffalo (79). Many of our TOEFL students have chosen to remain in the United States after graduation, several of whom now work for Microsoft, Marathon Petroleum, Lockheed Martin, Goldman Sachs Group, and other Fortune 500 companies. Some of our past TOEFL students have returned to Europe and accepted positions at Schiebel, PLAY.FM, Vienna Insurance Group, Gessler, and other Viennese firms. Manhattan Review's dedicated support staff will be only too happy to answer any questions about how our TOEFL prep services for Vienna students will eventually allow us to add your name to our collection of success stories.

The lessons are well-structured. The presentation session is very helpful. The instructor is very friendly and responsive to students' questions.
- Sanido (This student took our Columbia Business School Communication and Culture boot camp.)
Vienna
Phone: +1-212-316-2000

Primary Course Venue:

InterContinental Wien
Johannesgasse 28
Vienna 1037, Austria

NOTE: We do NOT typically have staff at the venue, so email us before visiting the venue.
Meet a Vienna TOEFL Tutor: Boris D.
Boris D. is a native of Prague, Czech Republic, where he grew up in a family of scholars. He completed an undergraduate degree in biology at Pennsylvania State University and a master's degree in biotechnology at Carnegie Mellon University. He currently works as a researcher for a firm in Vienna that develops various types of products, including vaccines and water purification systems.
Boris has been a TOEFL tutor since 2011, and has seen his students accepted to universities in the United States, United Kingdom, Canada, and Australia, including Harvard, Oxford, McGill, and Australian National University. Boris enjoys a wide range of hobbies, such as basketball, hiking, working on cars, and American comedy films and TV shows.