TOEFL Prep Courses in Vancouver (Canada)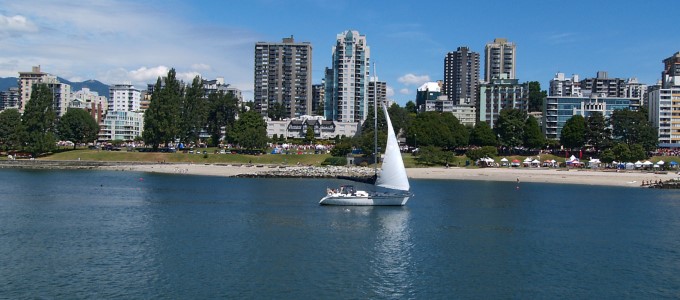 Vancouver students required to take the Test of English as a Foreign Language (TOEFL) in order to begin their undergraduate or graduate degree programs can meet institutional TOEFL standards with Manhattan Review's comprehensive TOEFL learning options. We offer on-site TOEFL prep courses at practical locations around Vancouver, virtual TOEFL instruction in online interactive format, individual TOEFL tutoring plans, and TOEFL practice tests. Manhattan Review is an international test prep firm that provides TOEFL prep in numerous countries around the world, and our high level of experience teaching international students cannot be matched by any of our competitors. Regardless of your country of origin, native language, or current level of English, you'll learn how to study for each section of the TOEFL and how to use innovative test-taking strategies to further improve your scores. Get started on Vancouver's most effective TOEFL learning programs today by contacting Manhattan Review for more information on our TOEFL services.
Manhattan Review has been facilitating high TOEFL scores and acceptance to elite universities since our company was founded in 1999. Thousands of Manhattan Review students have begun and completed bachelor's, master's, or doctoral degrees at the most selective postsecondary institutions in the English-speaking world, including Harvard, Oxford, MIT, Cambridge, Yale, Princeton, the University of Edinburgh, McGill, the University of Toronto, the University of British Columbia, Stanford, UC Berkeley, Imperial College London, Durham, Carnegie Mellon, Johns Hopkins, Australian National University, and the University of Melbourne. Many of our former TOEFL clients have chosen to remain in North America in order to pursue careers at Fortune 500 companies and firms in Vancouver, such as Proctor & Gamble, United Technologies, Liberty Mutual Insurance Group, Microsoft, Jostle Corporation, Thunderbird Entertainment, Advance Gold, and Allied Shipbuilders. Others have returned to their home countries for careers in government, business, education, research, and a variety of other fields.
Students taking the TOEFL must develop the specific English-language abilities necessary for the passing scores established by their chosen universities, departments, and degree programs. Institutional expectations with regard to English-language competency are dictated by the demands of individual academic subjects, type and level of degree offerings, and the views of departmental committees. The average TOEFL composite score required by the most selective private universities is approximately 100, although there is some variance within these institutions. Highly ranked public colleges and second-tier private universities will generally accept TOEFL scores of about 90, but there are literally thousands of schools with lower minimum requirements. TOEFL students must carefully review the TOEFL standards of their preferred programs at the departmental level. Manhattan Review's Vancouver TOEFL prep services are designed to accommodate any set of TOEFL mandates.

Hi Steve! Thanks a lot! I actually got 116 on TOEFL, so I am pretty happy :). 28 29 29 30. Best regards.
- Victor (This student took our NYC class)
Vancouver
Primary Course Venue:

Manhattan Review GMAT GRE LSAT Prep
Vancouver Teaching Center at the Sheraton
1088 Burrard Street
Vancouver, British Columbia V6Z 2R9
Canada

Phone: (604) 628-6110

NOTE: We do NOT typically have staff at the venue, so email us before visiting the venue.
Meet a Vancouver TOEFL Tutor: Helene P.
Helene P., originally from Geneva, Switzerland, holds a bachelor's degree in geology from the University of Oregon and a master's degree in business education from the University of British Columbia. She has been teaching TOEFL prep in Vancouver since her first year of graduate school in 2007, and previously taught TOEFL and English as a second language classes in the Seattle area.
Helene's TOEFL students have come from more than 40 countries, and she has helped over 500 students meet the passing TOEFL standards of universities in Canada, the United States, England, and Ireland. She is a flexible and engaging TOEFL teacher who is equally at home in classroom and individual settings. Her outside interests include French cuisine, German literature, and Italian opera, reflecting all of the constituent nationalities of her Swiss origin.