TOEFL Prep Courses in Urbana-Champaign (Illinois)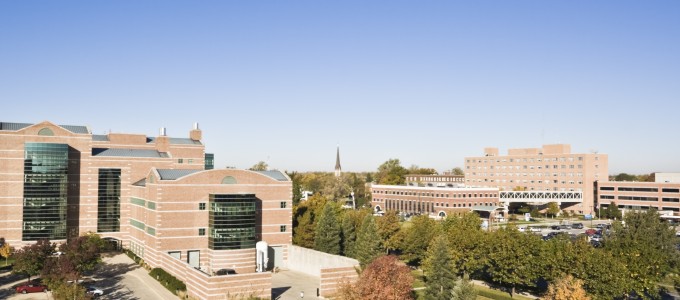 The Test of English as a Foreign Language exam, or TOEFL, can be one of the most challenging tests available for any student. The English language is a difficult one to master and the stress of needing to learn it in order to pass a standardized test can be difficult. Manhattan Review is here to assist students looking to take the TOEFL exam with some of the best test preparation options in the Urbana-Champaign area. Students who are looking to learn and demonstrate their competency in the English language will find that the variety of test preparation methods that Manhattan Review has been adapting since 1999 gives them plenty of options to work with in developing their skills. With both group courses and private tutoring to choose from, along with a set of practice exams that are continually kept updated, students will find that Manhattan Review offers the most up-to-date methods of preparing for the TOEFL.
While there is something of a split between students who take the TOEFL and students who take the IELTS, both exams are accepted by an increasing number of universities, and the students who take the TOEFL skew largely American. Competition for ESL students in the Urbana-Champaign area can thus be very high since they are competing against countless others. Manhattan Review's preparation methods are suited for all kinds of students. Students who learn best in a group setting will find plenty to appreciate in the group courses that Manhattan Review can offer, while students who benefit from personalized attention to learn a new language can utilize the private tutoring option. Manhattan Review's private tutors can offer their students flexible scheduling and a customizable learning plan that allows for the strengths and weaknesses of each individual student to be planned around so as to ensure the strongest possible performance on the exam.
Students who have prepared for the TOEFL exam with Manhattan Review have managed to perform successfully on the test itself, and have gone on to attend highly ranked universities both in and out of the Urbana-Champaign area. Manhattan Review alumni have gone on to schools such as University of Illinois, Northwestern, University of Chicago, Harvard, Dartmouth, and many others across the United States. Said students have also managed to launch successful careers requiring use of multiple languages for companies across the globe, including several Fortune 500 companies such as General Motors, Bank of America, Apple, Microsoft, and more. Students have also generally reported feeling greater confidence in their test-taking abilities and, above all, their confidence in the English language after working with Manhattan Review. Students who are looking for assistance with their TOEFL preparation should speak to one of Manhattan Review's academic program advisors today to learn more about what we can offer you.

The accent reduction section is very effective.
- Nan (This student took our Columbia Business School Communication and Culture boot camp.)
Meet an Urbana-Champaign TOEFL Tutor: William W.
William W. is a longtime resident of Illinois who moved to Urbana-Champaign after many years as a resident of Chicago. He speaks several languages and has worked as a language instructor for many years. He has helped many students with their TOEFL and IELTS preparation, including the Manhattan Review students he started to take on shortly after his move to Urbana-Champaign.
William's experience with multiple languages has taught him that the best way to learn a language is to use the immersion approach, which means he encourages his students to spend time away from studying in order to focus on the real life application of English. He believes this is ultimately what has helped many of his students learn the material on the TOEFL.