IELTS Prep Courses in Urbana-Champaign (Illinois)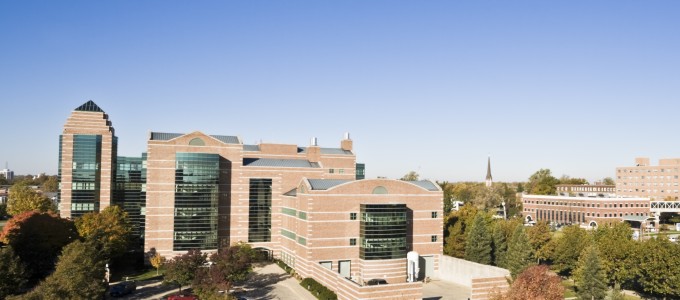 The International English Language Testing System, or the IELTS, is more commonly accepted at universities in the United Kingdom rather than the United States. However, an increasing number of schools take both the TOEFL and IELTS exams as demonstrations of a student's ability to comprehend the English language, and the two exams have different focuses that might make one easier than the other depending on the student's sensibilities. Manhattan Review can provide students who have chosen to take the IELTS with a variety of preparation options in a wide variety of locations, including the Urbana-Champaign area. Students who choose to take advantage of the IELTS preparation options that Manhattan Review has been offering to students since 1999 can choose between group courses or private tutoring depending on their preferred method of studying. They also have the option of working either online or in-person depending on what they feel would be their best choice.
If a student chooses to utilize the private tutoring option, Manhattan Review can provide students with experienced instructors and a lesson plan that is customizable to fit the student's strengths and weaknesses as they feel is necessary. Students in the Urbana-Champaign area who utilize the option of a local in-person tutor will also find that Manhattan Review instructors have the advantage of flexible scheduling and meetup locations that benefit both the student and the instructor. Manhattan Review can also provide students who wish to prepare for the IELTS exam a wide variety of practice exams that are continually updated to reflect the formatting and subject matter of the most contemporary editions of the IELTS exam. Said exams are invaluable for any student who is looking to properly prepare themselves to understand the material and length of the exam so as to prepare their time management skills for the actual exam itself.
ESL students in the Urbana-Champaign area who have utilized Manhattan Review to help them with their IELTS exam preparation have reported feeling an increased level of confidence in their English language skills, a major life skill that is useful both in a test-taking environment and outside of it. Students have managed to parlay their stronger command of the English language into a stronger performance on the IELTS exam, leading to students having greater odds of getting into the university of their choice. Manhattan Review alumni have managed to use their strong performance on the test to get into such universities that take the IELTS. Some of these schools include Oxford, Cambridge, Harvard, Dartmouth, Johns Hopkins, University of Toronto, and many more. Students have also managed to use their increased English skills to help them progress their careers in fields that require a strong command of multiple languages. Contact one of Manhattan Review's academic program advisors to learn more.
Meet an Urbana-Champaign IELTS Tutor: Thomas J.
Thomas J. has been teaching English as a second language in various formats, including as a TOEFL and IELTS instructor, since he gained his TESOL certificate from the University of Illinois and subsequently moved to Urbana-Champaign. Thomas has worked as an English instructor in various forms since his high school years when he tutored ESL students in the Arizona area.
Thomas utilizes different methods of teaching English to fit the student's needs and goals, so a student looking to study with him for the TOEFL will receive a different lesson plan than an IELTS student, and students who wish to learn English for non-academic reasons will receive another one entirely so as to fit their goals best. Thomas spends his free time practicing the violin.