IELTS Prep Courses in Tulsa (Oklahoma)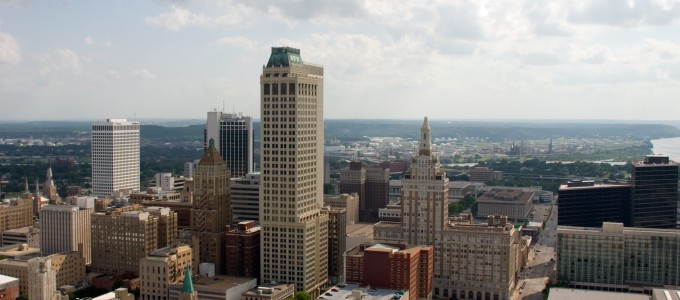 ESL students in the Tulsa area who are interested in learning the English language for the purposes of taking the International English Language Testing System (or IELTS) should look to Manhattan Review for assistance with the process of preparing for the IELTS exam. Manhattan Review has been helping students with their IELTS preparation since 1999 and is the best resource for ESL students in the Tulsa area looking to take the IELTS. Manhattan Review offers a wide variety of study choices for students looking to prepare for the IELTS, including group courses, private tutoring, and practice exams. These options can be taken on their own, or in combination with one another as part of convenient packages designed to help students get the most out of their course of study. Manhattan Review's preparation options for the IELTS exam also come with a wide variety of benefits designed to help students in the preparation process.
Students who use a group course or private tutoring with Manhattan Review have the ability to take their instruction either in-person or online depending on what they think would be preferable to help master the material. Students will be working with an instructor who has helped many students with the process of learning the English language, and practice tests that are updated on an annual basis to accurately reflect the exam's current formatting and content for proper self-study. Students who work with one of Manhattan Review's private tutors have the ability to customize their lesson plan as they see fit to ensure that they cover the material required to deliver a more well-rounded performance on the day of the exam. Manhattan Review tutors can also offer their students flexible scheduling and the ability to meet their in-person students at any mutually convenient location in the Tulsa area for taking their lessons.
Students who have worked with Manhattan Review for the process of preparing for the IELTS exam have managed to improve their score on the day of the exam and their general command of the English language, which has served them well in both education and subsequent life paths. Students have managed to use their improved score on the IELTS exam to get into a wide variety of schools, such as Harvard, Yale, Stanford, Princeton, UCLA, Northwestern, Bates, Emory, New York University, University of Chicago, Columbia, Oxford, Cambridge, and many other schools. Students have also translated their higher command of the English language and their backgrounds at these educational institutions into careers in many different locations and fields. Students from Manhattan Review have gained careers at Tulsa based companies such as US Beef and QuikTrip, and companies outside of the area. Call or email an academic program advisor today to learn more.
Meet a Tulsa IELTS Tutor: Ian M.
Ian M. was born in Mexico City and moved around to a variety of locations while he was growing up, giving him a knowledge of various languages and encouraging him to become an English teacher. He has helped students who are looking to learn English and Spanish as both a teacher in the Tulsa area and as an instructor for Manhattan Review.
Ian's focus for the IELTS involves helping students to gain proper immersion in the English language and building up their strengths with the fundamentals before going into the nuances of the exam and how to take it. When he is not helping students as either a teacher or tutor, Ian likes to spend his free time attending concerts in the Tulsa area.