TOEFL Prep Courses in Toronto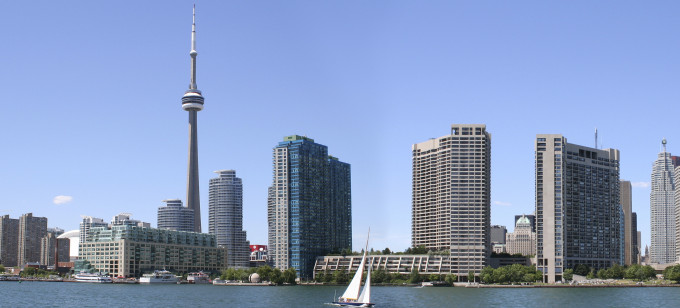 TOEFL Preparation in Toronto (Ontario)
Canada is a bilingual country that embraces both French- and English-speaking students. In Toronto, students come from around the globe to go to the prestigious, top-ranked colleges and universities. Mastering English as a Foreign Language may seem overwhelming or even impossible to a late-learner, but there are ways to ensure winning results on the TOEFL.
At Manhattan Review, we have been cultivating our resources since 1999. We stay completely up-to-date on this test and have broken down the four exam sections. Instead of relying on mindless memorization and other off-the-cuff tactics, try Manhattan Review's TOEFL test prep. Conveniently available in Toronto, you can choose from full-length classroom courses, private tutoring, and Interactive Online Courses.
Each learning platform is customizable, with a course syllabus that streamlines all the study material for the exam. Gain confidence studying for the questions that are likely to appear on the exam. Learn how to answer correctly by mastering this material and bringing your language proficiency to the next level. Get into the top Toronto schools by demonstrating your advanced language skills. Your high-percentile TOEFL schools can help you get accepted at any school that requires the TOEFL for admission.
This may be for a program located in Canada, for French speakers seeking entry into top American schools, or for admission into the most acclaimed international universities. Secure your global studies by impressing admissions departments with your distinguished skill in language arts. This could be the cornerstone of your future success anywhere in the world, starting with your standardized testing in Toronto.

The instructor is patient in his explanation, and he knows the topics really well.
- Chew (This student took our Columbia Business School Communication and Culture boot camp.)
Toronto
Primary Course Venue:

Manhattan Review GMAT GRE LSAT Prep
Toronto Teaching Center at the Sheraton
123 Queen Street West
Toronto, Ontario M5H 2M9
Canada

Phone: (416) 628-9976

NOTE: We do NOT typically have staff at the venue, so email us before visiting the venue.
Meet a Toronto TOEFL Tutor: Ron B.
Ron came to Canada to study at University of Toronto, graduating with his Master of Arts in Political Science. He studied Political Science at Stanford University and then joined Teach for America to travel the globe teaching English as a Foreign Language. His service to this organization brought him to Hong Kong, Tokyo, Vietnam, South Korea, and the Philippines. He then spent a year abroad in Leuven, Belgium, studying contemporary continental thought. Ron spent three years learning University-level French, bringing his fluency to the test as he traveled to French-speaking nations.
In Ron's experiences, he has gained knowledge of the test and the scores needed for university admission. He has himself scored impressively on the SAT and GRE, gaining more awareness of the TOEFL through ample practice tests. If you want to cultivate your conversational English skills, Ron is the TOEFL tutor for you in Toronto. He can hold a lively discussion in French and English, and he is capable of communicating just how to get a top TOEFL score. Now he works at a top financial firm in Toronto as an economic analyst. On the side, he is analyzing students' strengths and weaknesses to succeed on the TOEFL. Ron loves fishing for some quiet reflecting time, has a 75-gallon saltwater fish tank, and enjoys crossword puzzles, board games, and woodworking in his garage.