TOEFL Prep Courses in Tokyo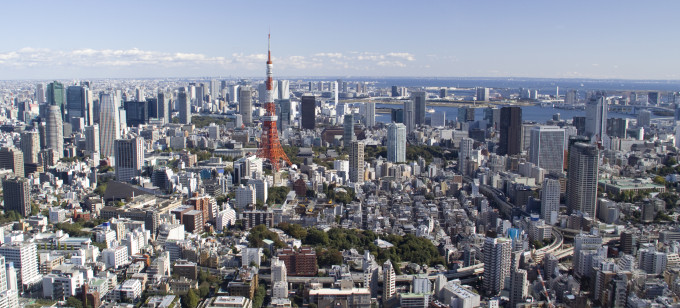 TOEFL Preparation in Tokyo (Japan)
Are you a non-native English speaker studying for the TOEFL? Or, maybe you are completely fluent in the language, but you have lived outside the United States and are seeking entry to a U.S. college or university. Either way, you don't need to brush up on your language skills by cramming with flashcards or fretting about taking the test.
Since 1999, Manhattan Review has been making the TOEFL Exam more approachable and assessable to students who are proving their language proficiency. Don't spend your time worrying about what will be on the exam, wasting energy with guesswork, and memorizing words that will go in one ear and out the other. Instead, make your language skills so competent that you can easily navigate your way through the exam.
Feel more comfortable with Japanese as your first language? Our TOEFL test prep instructors will break down language barriers and ensure you're able to fully comprehend our helpful course syllabus. You can register for a full-length classroom course, attend Interactive Online Courses, or invest in a private tutor for individualized attention.
Find your way to our convenient Tokyo location for the full-length classroom course, welcoming students with an energized, structured environment. Here, the goal is to break down the complexity and complication of vocabulary, language, grammar and reading comprehension. By the time you complete our TOEFL course, your exam score should reflect a confident proficiency in English.
At Manhattan Review, we believe that language should not be a barrier to your success, wherever your academic and career tracks may take you. In our locations around Europe and Asia, we have helped students get accepted into some of the best-ranked schools in North America. Your TOEFL score can help strengthen your application at preeminent learning institutions anywhere you want to go.

I highly recommend Manhattan Review's TOEFL preparation course for anybody interested in taking the exam. I took an intensive course and took the exam only after 4 weeks of classes, and got a 116 score. The teaching method is excellent. It focuses on techniques and strategies that allow students to understand exactly what is required to succeed on examination day. Tutors are very flexible and willing to adapt to the student's schedule, as well as reachable and always ready to help and follow up on whatever the student might need.
- Virginia (This student took our TOEFL classes in NYC)
Tokyo
Primary Course Venue:

InterContinental Ana Tokyo
1-12-33 Akasaka, Minato
Tokyo Prefecture 107-0052, Japan

Phone: +81-3-4589-5125

NOTE: We do NOT typically have staff at the venue, so email us before visiting the venue.
Meet a Tokyo TOEFL Tutor: Ashley W.
Ashley is a naturally gifted tutor who diagnoses areas of difficulty and sets about strengthening those areas. She is a popular TOEFL instructor because she creates interactive learning plans with our easy-to-use course syllabus. With her enthusiasm and sense of humor, this Tokyo tutor makes the classroom a fun environment to learn language.
Ashley graduated from University of Chicago with a double major in English Language and Literature and Japanese. She spent a semester abroad during her time at the University of Tokyo, an immersion that helped her become a bilingual expert. Ashley had been fascinated by Japanese culture ever since she was younger, and her family spent some time in the country as her father was stationed there.
After graduating, she joined Teach for America and spent several years traveling to remote corners and small villages across three continents. Eventually, Ashley decided to return to school to obtain her Master's in Education. Upon her completion of her course load at Northwestern University, she decided to take her education and experience global.
Ashley's deep-rooted understanding of how language is learned is the crux of her TOEFL test prep. Whether she is giving her students the building blocks to learning language or is teaching test-taking strategy, she knows how to get through to her pupils. Ashley still teaches English at a local Tokyo high school.
At home, she is helping her own two children excel academically so they can achieve their goals. She is still an avid traveler, and she also volunteers at a children's hospital, maintains a lushly landscaped garden, and enjoys staying fit with yoga and Pilates.