TOEFL Tutoring in Vancouver (Canada)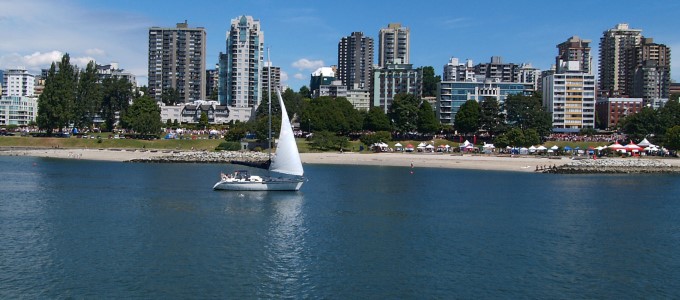 International applicants to universities in the English-speaking world must usually submit passing scores on the Test of English as a Foreign Language (TOEFL) in order to begin their degree programs. Manhattan Review is an international education company that offers Vancouver's most effective TOEFL services, including on-site or online TOEFL prep courses, TOEFL private tutoring, and TOEFL practice tests. At Manhattan Review, flexibility of TOEFL learning modes is one of our highest priorities, because TOEFL students learn in diverse ways. Some test-takers may prefer the traditional classroom instruction of our on-site TOEFL courses, which offer highly beneficial personal interaction, feedback, and assessment. Students comfortable with online instructional delivery can receive the same advantages from the comfort of their own homes with our interactive online TOEFL classes. For TOEFL prep clients interested in individual instruction, our TOEFL private tutoring plans are the best choice, and they feature TOEFL teaching customized to any given set of TOEFL preparation issues. Start improving your academic English and TOEFL skills today with whichever Manhattan Review TOEFL offering most accentuates your learning strengths.
The TOEFL evaluates English language abilities in the areas of reading, writing, speaking, and listening (understanding). Some university departments have specific requirements for TOEFL subscores, and these usually reflect issues such as degree level, the demands of individual academic subjects, and whether or not the applicant will be seeking a teaching assistantship. The general TOEFL standard for the Graduate School at the University of British Columbia, for example, is a composite score of 90, which must consist of at least 22 for reading and listening and 21 for writing and speaking. Graduate applicants to UBC's School of Architecture and Landscape Architecture, however, are expected to submit minimum composite scores of 100 (although there are no additional requirements for sectional scores). UBC's Department of English has even higher TOEFL expectations (composite scores must be at least 104 for graduate applicants). Students preparing for the TOEFL must carefully consider all available information about TOEFL scores for their chosen degree offerings at individual universities, schools, and departments, which will establish goals for the TOEFL learning process.
Manhattan Review's TOEFL prep courses and private tutoring have helped students from all over the world get accepted to elite undergraduate and graduate programs. Our TOEFL students have been successfully admitted to prestigious schools such as Harvard, MIT, Princeton, Stanford, Brown, the University of Chicago, the University of Pennsylvania, Dartmouth, Columbia, Cornell, Johns Hopkins, Carnegie Mellon, Georgetown, Oxford, Cambridge, the London School of Economics, the University of Edinburgh, the University of Toronto, the University of British Columbia, McGill, and York. Our Vancouver TOEFL clients from past years have been hired by many of the top companies in the area, including Absolute Software Corporation, Omnifilm Entertainment, Dollar Tree Canada, Tahoe Resources, and Great Northern Way Campus. We also have former students now working for Archer Daniels Midland, Berkshire Hathaway, New York Life Insurance, Prudential Financial, Johnson & Johnson, and other Fortune 500 companies. Contact Manhattan Review in Vancouver by phone, email, or online for details on our TOEFL prep services.
TOEFL Private Tutoring
Hours package 12 to 48 hours, Personalized 1-on-1 Tutoring, In Person or Live Online
TOEFL Private Course
12 hours in total, Personalized 1-on-1 Course, In Person or Live Online

Hi Steve! Thanks a lot! I actually got 116 on TOEFL, so I am pretty happy :). 28 29 29 30. Best regards.
- Victor (This student took our NYC class)
Vancouver
Primary Course Venue:

Manhattan Review GMAT GRE LSAT Prep
Vancouver Teaching Center at the Sheraton
1088 Burrard Street
Vancouver, British Columbia V6Z 2R9
Canada

Phone: (604) 628-6110

NOTE: We do NOT typically have staff at the venue, so email us before visiting the venue.
Meet a Vancouver TOEFL Tutor: Louise F.
Louise F. completed a bachelor's degree in English at the University of California-Long Beach and a master's degree in teaching English to speakers of other languages (TESOL) at California State University. She has been a TOEFL prep tutor since 2009, and has been teaching English as a second language since 2007. She is a Vancouver native, and is quite happy to be back in her home city.
TOEFL students from numerous linguistic backgrounds praise Louise's thorough and accessible approach to TOEFL prep. "Louise is a terrific teacher of English, but she also knows the difference between language instruction and TOEFL prep," wrote one former TOEFL student. "Her classes focus on the language skills that are most useful for the TOEFL."