TOEFL Tutoring in Raleigh-Durham (North Carolina)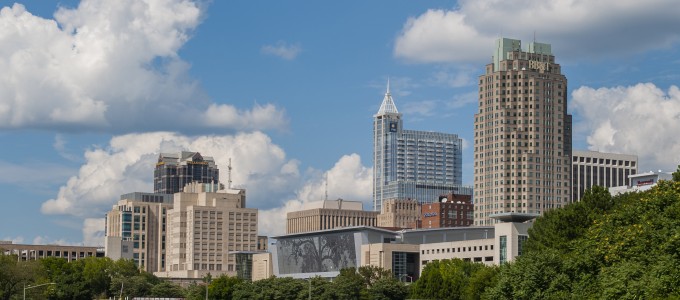 Manhattan Review's TOEFL private tutoring programs in Raleigh-Durham are the most advanced and customizable TOEFL study prep services available. We have broken down the TOEFL exam so you can have the easiest, most effective study plan possible. Instead of wasting your time and energy following complicated or unsuccessful test prep programs, you can use Manhattan Review as the first step toward your college education! One-on-one attention from a world-class Raleigh-Durham TOEFL tutor will give you personalized preparation and a learning plan customized to focus on your weaknesses.
Our private tutors understand that language can be difficult to digest, especially if you're learning it later in life. Many of our accomplished instructors are bilingual or fluent in several languages, so they have an even greater understanding of the obstacles of learning a second language. Whether it is reading comprehension, grammar, vocabulary or other word-related problems, our experienced tutors can help guide you through our proven course syllabus with the proper amount of practice and patience.
A top-percentile score on the TOEFL exam can get you into the school of your choice, which will launch you into your dream career. Invest in the test prep services at Manhattan Review, which has been helping students achieve their personal best since 1999. Together, we can help you gain admission to the top universities around the world and take your academic achievements as far as you want to go. If you have recently moved to Raleigh-Durham and are ready to take your academics to the next level, choose the program that works best for you. Learn more about our TOEFL private tutors in the Raleigh-Durham region to get started today.
TOEFL Private Tutoring
Hours package 12 to 48 hours, Personalized 1-on-1 Tutoring, In Person or Live Online
TOEFL Private Course
12 hours in total, Personalized 1-on-1 Course, In Person or Live Online

The instructor is patient in his explanation, and he knows the topics really well.
- Chew (This student took our Columbia Business School Communication and Culture boot camp.)
Raleigh-Durham
Primary Course Venue:

Manhattan Review GMAT GRE LSAT Prep
Raleigh-Durham Teaching Center at the Hilton
4810 Page Creek Lane
Durham, NC 27703

Phone: (919) 436-3748

NOTE: We do NOT typically have staff at the venue, so email us before visiting the venue.
Meet a Raleigh-Durham TOEFL Tutor: Joan K.
Joan was born and spent the first few years of her life in Germany, a result of her father, an Army captain, being stationed in the country. Eventually, her family relocated to North Carolina, a place she quickly began to think of as home. Because of her travels, she became an early learner of different cultures and ways of life, something that fascinated her in her academic track.
Joan graduated from North Carolina State University with a B.A. in International Relations. As part of her undergraduate program, Joan returned to her country of birth, spending a semester studying in Berlin where she taught English as a second language. Afterward, Joan continued to tutor students back home and has not stopped since. Perhaps her unique ability to grasp language skills made tutoring such an obvious role for her.
Joan credits her highly competitive TOEFL results to her love of dabbling in foreign languages. She has been working with Manhattan Review for the past seven years. Joan has helped non-native English speakers acquire all the tools necessary to succeed on the TOEFL and gain admission to formidable colleges and universities. Work with Joan to discover your strength in language, and you'll be able to succeed anywhere in the world.