TOEFL Tutoring in Pretoria (South Africa)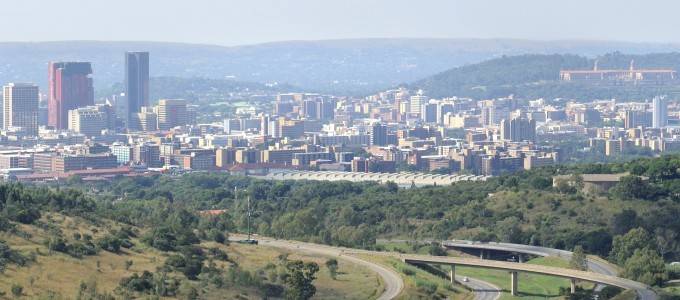 Pretoria students required to take the Test of English as a Foreign Language (TOEFL) can meet institutional or departmental score expectations with Manhattan Review's TOEFL prep services. Manhattan Review is a global test prep firm that provides several TOEFL learning plans in Pretoria, including traditional TOEFL prep courses in on-site format, group TOEFL instruction in online interactive format, TOEFL private tutoring, and TOEFL practice tests. In the years since we were founded in 1999, Manhattan Review has guided thousands of students all over the world to passing TOEFL scores and undergraduate or graduate university acceptance. We'll show you how to become proficient on each of the four TOEFL sections (reading, writing, speaking, and listening), and you'll also learn how to approach the test strategically. We employ the most qualified TOEFL educators in Pretoria, all of whom use comprehensive course materials and original methods of instruction to get outstanding results for our students. For details on available course plans and course scheduling, contact Manhattan Review in Pretoria today.
Manhattan Review's TOEFL students in Pretoria and other cities around the world have been successfully admitted at the undergraduate and graduate levels to the most prestigious universities in the major English-speaking countries. Our TOEFL clients have become students at Harvard, Stanford, the Massachusetts Institute of Technology, Princeton, the University of Chicago, UC Berkeley, the University of Pennsylvania, Oxford, Cambridge, King's College London, the University of London, the University of British Columbia, McGill, the University of Toronto, the University of Melbourne, and the University of Johannesburg. The companies that have hired our former TOEFL students include both Fortune 500 firms and organizations based in Pretoria (such as Berkshire Hathaway, Wells Fargo, State Farm Insurance, JP Morgan Chase, South African Reserve Bank, Telkom SA, Exxaro, and King Price Insurance). We've helped countless international students reach their goals, and we can do the same for you.
Educational Testing Service (ETS), the organization that administers the TOEFL, does not have any official passing scores for the individual sections or for the test as a whole. This is a deliberate policy that allows individual universities, departments within those universities, and degree offerings within those departments to set TOEFL standards that best meet their needs. Although passing TOEFL scores have a considerable degree of variation, a total score of 100 and scores of 25 for each subscore are usually enough to prove sufficient English skills. Examples of outliers include the University of Oxford (minimum total score of 110 for most students) and Princeton University (108). Less selective universities will usually accept lower TOEFL scores, in some cases as low as 60. Students taking the TOEFL are encouraged to familiarize themselves with the TOEFL expectations of their degree programs, and they should not assume that these scores are the same as those mandated by larger university divisions.
TOEFL Private Tutoring
Hours package 12 to 48 hours, Personalized 1-on-1 Tutoring, In Person or Live Online
TOEFL Private Course
12 hours in total, Personalized 1-on-1 Course, In Person or Live Online

Helpful! Very thorough.
- Kate (This student took our Negotiation and Decision Making Seminar.)
Pretoria
Primary Course Venue:

Sheraton
227 Wessels Street
Pretoria 0007
South Africa

NOTE: We do NOT typically have staff at the venue, so email us before visiting the venue.
Meet a Pretoria TOEFL Tutor: Deon Y.
Deon Y., a native of Chicago, has always had a knack for languages. Before he finished high school, Deon was a fluent speaker of both French and Spanish, and he would later become proficient in German, Russian, and Arabic. He has a total of 15 years of language teaching experience, including 9 years as a TOEFL classroom instructor and private tutor. He has lived in Pretoria for the past year.
Deon's academic credentials include a bachelor of arts in history from the University of Georgia and a master of arts in history from the University of California-Los Angeles. He has received elite scores on all of the standardized tests he has taken, including the SAT and GRE. His students have been accepted to the best universities in the United States, United Kingdom, Australia, and South Africa.