TOEFL Tutoring in Orlando (Florida)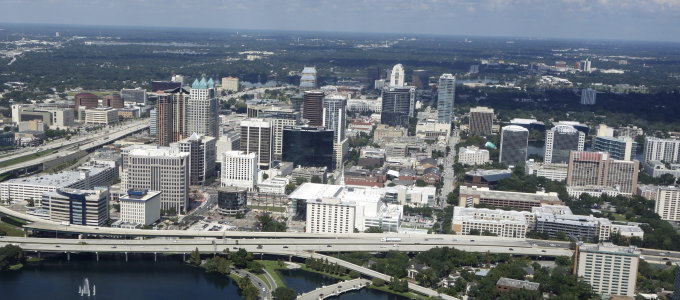 Every year, non native English speakers prepare to take the Test of English as a Foreign Language, or TOEFL. Designed to assess proficiency in the English language, TOEFL can be an incredible challenge to overcome for the prospective college students, medical professionals, and/or immigrants who are applying for residential or work visas, particularly if they aren't confident in their test preparation methods or their English proficiency. Manhattan Review can help. With the help of our private tutors, you will not only master the English language, but also achieve your highest possible score on the TOEFL.
For over 15 years, Manhattan Review has been the industry leader in TOEFL test prep services all over the world, including right here in Orlando. You may be wondering how we accomplish this. Simply put, we offer a fully customizable program that enables our participants to create their own learning plan according to their own individual learning styles and availability constraints. While some individuals choose to utilize our interactive online courses as part of their learning plans, a significant amount of our participants opt for one-on-one private tutoring with our elite private tutors, who just so happen to represent some of the most talented and successful professionals in Orlando. All of our learning plans are supplemented with additional tools and resources such as our TOEFL practice tests. No other test prep service gives participants the ability to control their own learning process in a manner that is guaranteed to help them achieve success.
As a result of our work in Orlando, Manhattan Review has developed a reputation for working with the best and brightest. Specifically, all of the top colleges and universities have taken an interest in our students, including the University of Central Florida, Valencia College, Seminole State College of Florida, Belhaven University, Columbia College, DeVry University, Everest University, Florida Institute of Technology, International Academy of Design & Technology. Top companies have also hired our past participants, including Lockheed Martin, General Dynamics, Harris, Mitsubishi Power Systems, Veritas/Symantec, GE, Air Force Agency for Modeling and Simulation (AFAMS), U.S. Army Research, Development and Engineering Command United States Army Simulation and Training Technology Center (STTC), AT&T, Boeing, Hewlett-Packard, National Center for Simulation. These institutions are interested in our past participants not only because they know that they possess the necessary aptitude to perform academically and professionally, but also because they are confident in their English proficiency as a result of their affiliation with our TOEFL program. We invest in every individual that comes to us and we would be happy to do the same for you.
TOEFL Private Tutoring
Hours package 12 to 48 hours, Personalized 1-on-1 Tutoring, In Person or Live Online
TOEFL Private Course
12 hours in total, Personalized 1-on-1 Course, In Person or Live Online

I highly recommend Manhattan Review's TOEFL preparation course for anybody interested in taking the exam. I took an intensive course and took the exam only after 4 weeks of classes, and got a 116 score. The teaching method is excellent. It focuses on techniques and strategies that allow students to understand exactly what is required to succeed on examination day. Tutors are very flexible and willing to adapt to the student's schedule, as well as reachable and always ready to help and follow up on whatever the student might need.
- Virginia (This student took our TOEFL classes in NYC)
Orlando
Primary Course Venue:

Manhattan Review GMAT GRE LSAT Prep
Orlando Teaching Center at the Sheraton
400 West Livingston Street
Orlando, FL 32801

Phone: (407) 536-4447

NOTE: We do NOT typically have staff at the venue, so email us before visiting the venue.
Meet an Orlando TOEFL Tutor: Samira
Before coming to Manhattan Review three years ago, Samira spent a great deal of time volunteering to help individuals to become proficient in the English language. This is something that is very near and dear to her, given that her parents are immigrants to America and she helped them to learn the language. This is likely what has propelled her passion and ultimate professional success as a result. Not only does Samira volunteer to work with non-native English speakers, but she also spends her work days doing so as well. As an esteemed college professor at the University of Central Florida, Samira has published many works in the area of language and as a result has become a subject matter expert in her field. This is only one reason why we are excited to have her on board at Manhattan Review.
After happening upon information regarding our TOEFL private tutoring program, Samira reached out to us three years ago. Since then, Samire has been a significant part of our world-class TOEFL test prep services, offering our participants the benefit of her knowledge and experiences as well as the comfort of a mentor. Samira really gets involved with helping our participants to become English proficient not only because she knows how difficult it is for those non native English speakers to be successful in a global-city like Orlando, but also because she is quite familiar with their story as it is very close to home for her. When Samira isn't teaching or private tutoring, she enjoys cooking for her husband, Mark, and their daughter, Samantha. According to Samantha, her mother is worthy of her own cooking show on cable television, and many of our participants at Manhattan Review who have tried her food have also agreed.