TOEFL Tutoring in New Haven (Connecticut)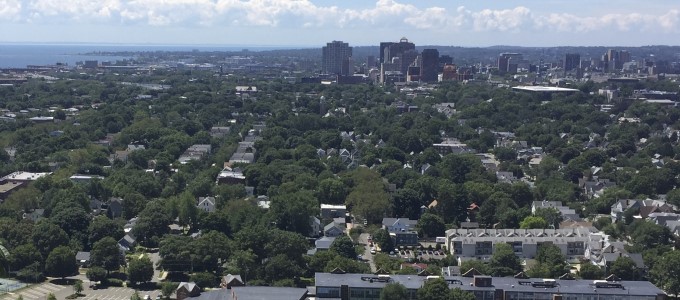 New Haven students can start working right away toward excellent scores on the Test of English as a Foreign Language (TOEFL) with Manhattan Review's test prep services. Our full range of TOEFL options includes on-site TOEFL prep courses, online TOEFL classes, private TOEFL tutoring, and TOEFL practice tests. New Haven students can find an ideal TOEFL learning plan for their educational needs and favored learning style, and we also have flexible scheduling options and convenient New Haven meeting sites for on-site offerings. Founded in 1999, Manhattan Review has many years of experience helping students all over the world reach their goals of high test scores and undergraduate or graduate degree program acceptance. Our students master the test content, study techniques, and testing strategies that lead to excellent TOEFL scores and significantly enhanced communication skills. To find out more about Manhattan Review's TOEFL prep courses and TOEFL private tutoring in New Haven, contact us right away, either by phone, by email, or online.
Educational Testing Service (ETS) does not specify passing score levels either for the individual TOEFL sections or the test as a whole. University divisions, departments, and degree offerings can and do vary considerably with respect to their TOEFL score expectations. Schools with low rates of enrollment are generally willing to accept students with less developed language skills, and in some cases, minimum total scores can be as low as 60. Elite universities, however, reject far more applicants than they admit and can therefore afford to be more selective. Few top-tier programs will consider international applicants with composite scores below 90, and in most instances, TOEFL benchmarks at highly ranked universities are 100 total and 25 per section. Applicants for teaching assistantships may be required to score slightly higher, especially on the speaking section of the exam. With the assistance of Manhattan Review's highly qualified instructors, strong TOEFL scores are attainable for motivated students.
Manhattan Review's TOEFL prep courses and TOEFL private tutoring in New Haven and major cities around the world have prepared countless students to meet or exceed the TOEFL requirements of elite universities. Our TOEFL clients have been accepted to undergraduate or graduate programs at Oxford, Yale, Cambridge, Harvard, Princeton, King's College London, the University of Edinburgh, the Massachusetts Institute of Technology, Stanford, the University of Chicago, the University of Toronto, McGill, Australian National University, the University of Melbourne, and many more of the English-speaking world's finest institutions. Our TOEFL students consistently complete their degree programs with the language skills necessary to build careers in English-speaking countries. Some have been hired by organizations in New Haven, such as the Knights of Columbus, Yale New Haven Hospital, Premier Education Group, and Amphenol Corporation. Others now work for Fortune 500 companies, including State Farm Insurance, Express Scripts Holding, Walgreens Boots Alliance, Berkshire Hathaway, and New York Life Insurance.
TOEFL Private Tutoring
Hours package 12 to 48 hours, Personalized 1-on-1 Tutoring, In Person or Live Online
TOEFL Private Course
12 hours in total, Personalized 1-on-1 Course, In Person or Live Online

Great Course! The structure and framework for negotiating will be helpful going forward.
- Greg (This student took our Negotiation and Decision Making Seminar.)
New Haven
Primary Course Venue:

Manhattan Review GMAT GRE LSAT Prep
Yale Teaching Center at the Study
1157 Chapel Street
New Haven, CT 06511

Phone: (203) 672-0680

NOTE: We do NOT typically have staff at the venue, so email us before visiting the venue.
Meet a New Haven TOEFL Tutor: Alberto F.
Alberto F. has been teaching TOEFL prep courses and TOEFL private tutoring sessions for Manhattan Review in New Haven and in New York since 2012. He has taught students from over 40 countries and almost as many native languages, and these students have gone on to study at many of the best universities in the United Kingdom, United States, Canada, and Australia.
Alberto is a graduate of the State University of New York at Stony Brook and Columbia University Teachers College, with bachelor's, master's, and doctoral degrees in education. He is a fluent speaker of Spanish and has taught that language at the high school level. Originally from Long Island, New York, Alberto is a devoted fan of the New York Islanders.