TOEFL Tutoring in Manila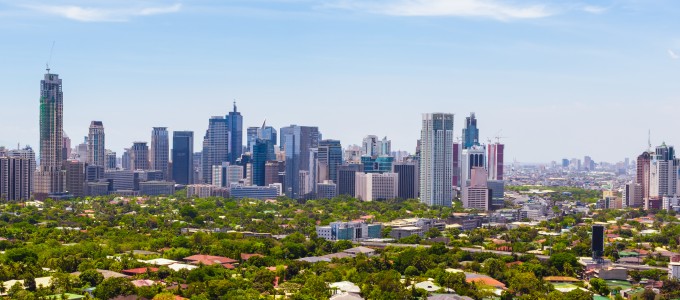 Are you a non-native English speaker studying for the TOEFL? Or, maybe you are completely fluent in the language, but you have lived outside the United States and are seeking entry to a U.S. college or university. Either way, you don't need to brush up on your language skills by cramming with flashcards or fretting about taking the test. Since 1999, Manhattan Review has been making the TOEFL Exam more approachable and assessable to students who are proving their language proficiency. Take the stress out of TOEFL test prep with the focused attention of one of our highly effective tutors in Manila.
Get more acceptance letters and reduce the risk of rejection by showcasing your skills through the TOEFL. More than 9,000 colleges, universities and agencies in more than 130 countries look at TOEFL test scores to clinch admissions decisions. Your top-percentile TOEFL score demonstrates that you have the skills you need to do well in an academic classroom. From reading textbook passages to listening to a lecture and writing your response, you'll simulate the classroom setting to show you belong there.
For nonnative speakers of English, this is a key component to your college application. Our attentive, friendly private tutors will walk you through English that is written, spoken, and expected in English-speaking colleges and universities. Team up with our educational services firm in Manila to get a solid footing for your undergraduate career. With TOEFL practice tests, a customizable course syllabus, and focused support, you'll be well on your way to wherever you may want to go.
TOEFL Private Tutoring
Hours package 12 to 48 hours, Personalized 1-on-1 Tutoring, In Person or Live Online
TOEFL Private Course
12 hours in total, Personalized 1-on-1 Course, In Person or Live Online

Helpful! Very thorough.
- Kate (This student took our Negotiation and Decision Making Seminar.)
Manila
Primary Course Venue:

Diamond Hotel Philippines
Roxas Boulevard
Manila, Luzon 1300, Philippines

NOTE: We do NOT typically have staff at the venue, so email us before visiting the venue.
Meet a Manila TOEFL Tutor: Christine N.
Christine graduated with a degree in English and Communications from Cornell University and worked as a public schoolteacher in New York City for several years. Ultimately, her family would relocate to Metro Manila, where her background would be especially conducive to helping students sharpen language skills. She began teaching English at a local university, returning to school at Aquinas University to get her Masters in Education. With degrees in English and Education, Christine possessed the perfect skill set niche to serve as a Manhattan Review TOEFL tutor.
Christine has excelled in supporting students as they prepare to prove that they are ready for life in the realm of academia. Working with one student at a time, the gifted educator walks through our course syllabus, customizing each section to strengthen any areas of weakness. Whether students stumble when listening to a lecture and capturing the content or reading comprehension is the struggle, she'll stop and concentrate on a core area until her students have caught up. Never rushing and always using the TOEFL practice exams to gauge proficiency, she has a talent for never leaving points on the table. She strives to make sure her students are truly prepared and know exactly what to expect on the standardized exam.
Christine very much enjoys live music events, watching whole series on Netflix in a single sitting or two, and bicycling. She recently completed a 50-mile bike course through the Philippines, proudly clocking in at her personal best time. Work with a firecracker private tutor like Christine, and let her energy and expertise translate into your results.