TOEFL Tutoring in Johannesburg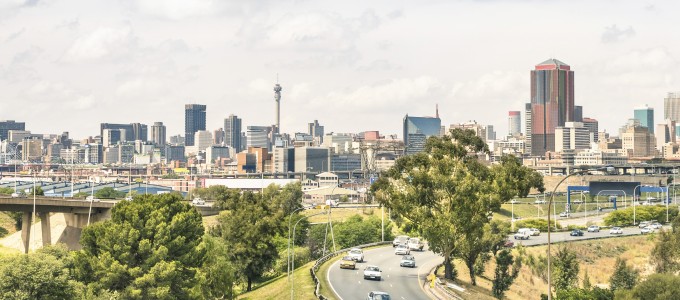 TOEFL private tutoring in Johannesburg (South Africa)
Prepping for the TOEFL in Johannesburg? Manhattan Review offers the perfect platform to prepare for this English language proficiency standardized exam. Get the one-on-one, personalized support of a private TOEFL tutor. Work together to take the edge off your study sessions, so you can stress less and learn more.
Streamline your studies with our customizable course syllabus. Then bring our unrivaled resources to life with the attention of an accomplished instructor. Section by section, you can translate the words on the pages into point-scoring potential. Your private tutor will be sensitive to your unique learning needs so you can fully concentrate on mastering the course material.
During several private tutoring sessions, you'll enjoy an easy-to-understand approach as your instructor guides you through the TOEFL's standard style of questions and format. Manhattan Review makes sure that you are not caught off-guard on testing day but rather fully prepared, confident and showcasing your English language skills.
English is widely understood and spoken in South Africa, but there are certain circumstances that render the TOEFL necessary. View this stepping-stone as an opportunity to distinguish yourself, not a hurdle to your success in higher education. Wherever you have set your sights for school, our private tutors will be with you as you undertake the next step in your academic journey. Considering our private tutors enriched backgrounds and exemplified educations, your TOEFL instructor can help you stay motivated and on track all along your way.
South Africa has emerged as a global hub with a vibrant economy and diverse industries. With a long list of universities offering world-class educations, students come from all over to attend undergraduate, graduate, MBA programs, and law school. Or, if you hail from this region and wish to study abroad, Manhattan Review can help you showcase your skills so you can gain access to schools where university-level English is a must.
We have helped thousands of students get into the best international schools. In the U.S., you can join our former students who now hold diplomas and advanced degrees from University of Notre Dame, Northwestern University, Vassar College, Harvard, Yale, Cornell, Carnegie Mellon, New York University, Vanderbilt, University of Wisconsin-Madison, and many more.
TOEFL Private Tutoring
Hours package 12 to 48 hours, Personalized 1-on-1 Tutoring, In Person or Live Online
Johannesburg, South Africa
TOEFL Private Course
12 hours in total, Personalized 1-on-1 Course, In Person or Live Online
Johannesburg, South Africa

She is great! She is able to involve all the participants. She is clear, and she always keeps the attention of the class.
- Matteo (This student took our Columbia Business School Communication and Culture boot camp.)
Johannesburg
Primary Course Venue:

Radisson Blu Gautrain Hotel
Rivonia Road 106 (Corner West Street)
Sandton 2196, South Africa

NOTE: We do NOT typically have staff at the venue, so email us before visiting the venue.
Meet a Johannesburg TOEFL Tutor: Benson B.
Benson has been a private tutor with Manhattan Review for seven years, and he has had an enormous success rate helping his students improve their TOEFL scores. Sometimes he works with first-time test-takers, but other times he helps students bolster a second- or third-attempt score. His approach – positive, patient, and amicable with his charges – helps explain how he brings our customizable course syllabus to life so effectively.
Benson grew up speaking English and Afrikaans in Pretoria, which is in the northern part of South Africa. He attended the University of Pretoria, where as a lover of language he was keen to study French and Spanish. He studied abroad in France, and he continued to cultivate a love for culture, language and exotic appearances. He returned to the University of Pretoria's Johannesburg campus to study at its world-class business school.
Now with his MBA in hand, Benson is keen on travel but works remotely translating documents for a major corporation. His multilingual faculties make him a tremendous asset to a wide range of industries. But Benson had been hungry for the interactive element that comes with language – the collaboration and conversation. That's what first brought him to Manhattan Review. While he has also excelled helping students prepare for the GMAT (himself falling within the 96th percentile), Benson's international scope has made him a superstar TOEFL instructor.