TOEFL Tutoring in Jakarta (Indonesia)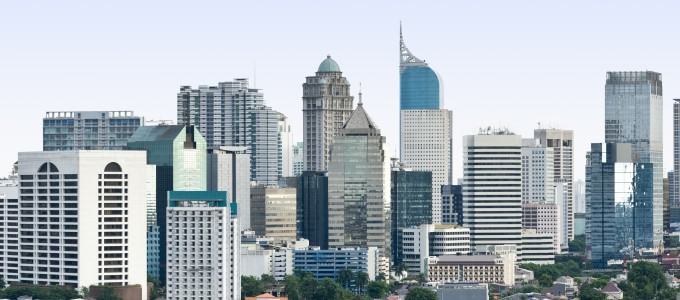 Jakarta students preparing for the Test of English as a Foreign Language (TOEFL) can improve their English skills and increase their test scores with Manhattan Review's local TOEFL services. Available options for TOEFL prep in Jakarta include customized TOEFL tutoring in one-on-one format, traditional TOEFL classes in group format, and online interactive TOEFL instruction in group classroom and individual settings. Manhattan Review is an international educational services company that teaches students in dozens of countries around the world how to excel on the TOEFL and meet their degree programs' English language requirements. Founded in 1999, our company has helped tens of thousands of students reach their test score and university admission goals. Manhattan Review has assembled a team of Jakarta's most qualified TOEFL educators, all of whom are graduates of elite universities, highly experienced teachers, and interesting people. Our teachers implement TOEFL learning plans that utilize the industry's most comprehensive course materials and innovative instructional methodologies. For more information on course options, course scheduling, and ancillary services, contact Manhattan Review in Jakarta today.
Manhattan Review students consistently accomplish great things in their studies and in their subsequent careers. Our TOEFL services have helped native speakers of hundreds of languages fulfill the TOEFL requirements of and secure acceptance to top schools such as Harvard, Princeton, Stanford, the California Institute of Technology, the University of Virginia, the University of Michigan, the Massachusetts Institute of Technology, the College of William & Mary, Washington University in St. Louis, Georgetown, Emory, the University of Texas, the University of California-Berkeley, and others too numerous to list. Past Manhattan Review students now work for Jakarta's most important companies, including Dragon Computer & Communication, Equinox Publishing, Salim Group, Elang Mahkota Teknologi, Indonesia Trading Company, and Central Asia Insurance. Some of our Jakarta alumni have accepted jobs at Fortune 500 companies in the United States, such as Delta Air Lines, Honeywell International, General Dynamics, Capital One Financial, and Walgreens Boots Alliance. We hope to help you follow in the footsteps of our distinguished former test prep clients.
At Manhattan Review, we strongly advise our students to learn the TOEFL requirements associated with their specific degree program. Postsecondary institutions commonly have one set of TOEFL requirements for general admission, another for a specific academic subject, and a third for an individual degree offering. In most cases, this information is available on school and departmental websites, but it is a good idea to contact the department in question to verify their TOEFL standards. Once a target score has been calculated, we begin the TOEFL learning process with a diagnostic assessment. TOEFL learning plans can then proceed according to the student's individual strengths and weaknesses, preferred learning style, and favored mode of instruction. This personalized approach to TOEFL instruction gives our students the most efficient TOEFL learning possible. The consequences of low TOEFL scores can range all the way from outright rejection of admission to costly remedial language courses. Pass the TOEFL the first time with Manhattan Review's TOEFL prep courses and TOEFL private tutoring in Jakarta.
TOEFL Private Tutoring
Hours package 12 to 48 hours, Personalized 1-on-1 Tutoring, In Person or Live Online
TOEFL Private Course
12 hours in total, Personalized 1-on-1 Course, In Person or Live Online

She is great! She is able to involve all the participants. She is clear, and she always keeps the attention of the class.
- Matteo (This student took our Columbia Business School Communication and Culture boot camp.)
Jakarta
Primary Course Venue:

JW Marriott Hotel Jakarta
Jalan Lingkar Mega Kuningan Kav. E No. 1-2 Kuningan Timur
Jakarta 12950, Indonesia

NOTE: We do NOT typically have staff at the venue, so email us before visiting the venue.
Meet a Jakarta TOEFL Tutor: Drake F.
Drake F. was born and raised in London, England. He majored in German language and literature at Virginia Tech, and after completing his bachelor's degree, he earned a master's degree in education at the University of Michigan. In addition to English, he speaks German, Spanish, and Arabic. He has been living in the city of Jakarta for the past seven years.
Drake teaches all of Manhattan Review's TOEFL prep offerings, from on-site courses to online private tutoring. He has received high marks on his student evaluations, and his pupils particularly praise his engaging style of instruction and creative approaches to language teaching. During his off-hours, Drake pursues a variety of outside interests, including lacrosse, weightlifting, and jet skiing.