TOEFL Tutoring in Hollywood (California)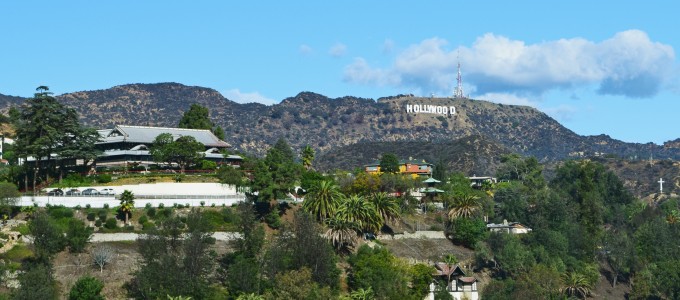 ESL students in the Hollywood area that feel that they need assistance in their preparation for the Test of English as a Foreign Language (TOEFL) may desire individualized guidance so that their specific strengths and weaknesses on the exam can be factored into their course of study. Students looking to take advantage of the services of a private tutor should utilize the services of Manhattan Review, which has been providing tutoring services to students in and out of the Hollywood area since 1999. Students who work with Manhattan Review can also take advantage of the group courses and practice exams Manhattan Review offers, which can be utilized individually or in combination with private tutoring as part of a convenient package. Regardless of which study option ESL students choose to take, Manhattan Review's study options for the TOEFL come with a variety of different benefits that make them the best choice for ESL students.
Manhattan Review's TOEFL exam instructors are all highly familiar with the formatting and content of the exam, and keep up-to-date with its most recent incarnation. The practice exams Manhattan Review can provide to students are updated annually to reflect the current state of the exam. ESL students who work with one of Manhattan Review's private tutors have the ability to customize their lesson plan as necessary to fit their strengths and weaknesses. Students who choose to work with either a tutor or take one of Manhattan Review's group courses have the option to choose whether they will be studying with their instructor either in-person or online, depending on what would be the most convenient for the student. Students who choose to work with an in-person tutor can choose a mutually convenient location in the Hollywood area where both student and instructor can conveniently meet one another for their lessons.
Students who have worked with Manhattan Review's TOEFL exam tutors have managed to develop a stronger grasp of the English language that has both resulted in a higher score on the day of the TOEFL exam, and helped them in their ventures outside of academia. Students who have received high scores on the TOEFL exam have managed to take advantage of them in order to gain admission into colleges in and out of the Hollywood area, with students attending California schools such as UCLA, Pomona, Berkeley, and Stanford. Students have also managed to gain acceptance to a wide variety of schools that accept the TOEFL across the United States, such as Harvard, Yale, Columbia, Brown, Emory, William and Mary, Rice, University of Chicago, New York University, and many more. Students have also managed to translate their higher command of the English language into successful careers, including several at Hollywood companies. Call or email an academic program advisor today to learn more.
TOEFL Private Tutoring
Hours package 12 to 48 hours, Personalized 1-on-1 Tutoring, In Person or Live Online
TOEFL Private Course
12 hours in total, Personalized 1-on-1 Course, In Person or Live Online

The accent reduction section is very effective.
- Nan (This student took our Columbia Business School Communication and Culture boot camp.)
Hollywood
Primary Course Venue:

Manhattan Review GMAT GRE LSAT Prep
Hollywood Teaching Center at the Hilton
555 Universal Hollywood Dr
Los Angeles, CA 91608-1001

Phone: (323) 212-3197

NOTE: We do NOT typically have staff at the venue, so email us before visiting the venue.
Meet a Hollywood TOEFL Tutor: David S.
David S. was born in the New York City area, but moved around the United States as a child. His family spoke multiple languages and he learned to speak some of them as a result of the frequent moves. He moved to the California area shortly after completing his education at University of Vermont and gaining a Master's degree in French.
David teaches both the TOEFL and the IELTS for Manhattan Review in both a group course and private tutoring context, along with other standardized tests. When teaching students English, he does his best to ensure full immersion in the language and a gradual building up of the concepts and language that students will need to learn for the exam. In his spare time, he plays soccer.