TOEFL Tutoring in Detroit (Michigan)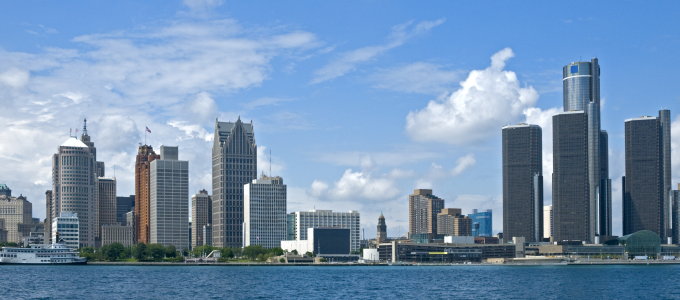 Looking for state-of-the-art TOEFL exam prep right here in Detroit? Manhattan Review has the most customizable and advanced TOEFL tutoring services in the industry. Since 1999, we have been helping students seeking top scores get their foot in the door of the finest schools around the country. Yale, Harvard, MIT, Stanford, Brown and Cornell- just to name a few- are all colleges that have admitted past students of ours, who are now notable professionals in their field. Those Detroit students, wishing to take advantage of in state tuition, have accepted admittance letters to Michigan State University, the University of Michigan and Wayne State University. The competition for the nations top schools increases each year and we are ready to help you put your application to the top of the pile.
Have a first choice school you'd like to attend? Let our experts guide you towards an undeniable score and make your dreams a reality. Students looking to master the English language come to find our TOEFL study guide to be efficient and effective. Having the right tutor is key, and that's why we are careful at matching our students with tutors who best suit their learning style. As well as being the only test prep company founded by a professor, we sit in a unique position to seek out and retain the best educated and most inspiration instructors in the area. By dissecting and analyzing the TOEFL exam, we understand what type of questions to expect and methodically prepare our students using this information. Our students are better prepare and full of confidence on exam day.
Top schools around the globe are searching for today's intelligent and aspiring students to attend their school. By having a high percentile TOEFL score, you will have a mailbox flooded with acceptance letters. With one-on-one private tutoring from knowledgeable and caring professors, you will have a mentor for life. It is not uncommon for our professors to even help with the vetting process for determining which program will be the right fit. Aspiring MBA's, lawyer and doctors have all utilized our unmatched courses to start off their successful careers. Detroit is home to Fortune 500 companies General Motors, Ally Financial and Quicken Loans; all of who have employed past students of ours. Busy professionals looking to move up the ladder or high school seniors hoping to take the first step of independence, discover our friendly administrative staff go above and beyond their expectations. We invite you to read about our top notch instructors right here in Detroit to learn why we are the leader in the exam prep industry.
TOEFL Private Tutoring
Hours package 12 to 48 hours, Personalized 1-on-1 Tutoring, In Person or Live Online
TOEFL Private Course
12 hours in total, Personalized 1-on-1 Course, In Person or Live Online

The lessons are well-structured. The presentation session is very helpful. The instructor is very friendly and responsive to students' questions.
- Sanido (This student took our Columbia Business School Communication and Culture boot camp.)
Detroit
Primary Course Venue:

Manhattan Review GMAT GRE LSAT Prep
Detroit Teaching Center at the Marriott
400 Renaissance Drive
Detroit, MI 48243

Phone: (313) 499-0750

NOTE: We do NOT typically have staff at the venue, so email us before visiting the venue.
Meet a Detroit TOEFL Tutor: Claudine H.
Claudine received her B.A. in International Economics and Spanish from Michigan State University with a rapidly increasing number of tutoring gigs. Between her ability to grasp language, her contagious sense of humor and our sound teaching skills, tutoring was an obvious niche for her. Seeing others understand a new language is one of her true passions in life.
While in undergrad, Claudine ventured abroad to Spain where she lived as a live-in tutor with a family who had two high school boys needing help in school. Under her tutelage, students soon were brining home all A's much to their parent's delight! Her love of language she says was discovered first from her highly competitive TOEFL results. Claudine understands that all Romance languages are derived from Latin and by being flute in Spanish and French, she can guess the meanings of numerous English-language derivatives.
Claudine has expanded her knowledge of language over her years of tutoring and she says it never gets old. She admits it also helps her effectively communicate with her class. Outside the classroom, Claudine is a huge movie buff, mainly of foreign films. Her favorites include "Amelie" and "The Motorcycle Diaries."