TOEFL Tutoring in Cairo (Egypt)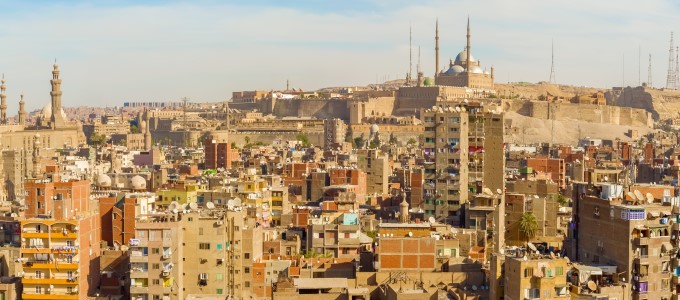 Cairo students can receive high scores on the Test of English as a Foreign Language (TOEFL) with Manhattan Review's TOEFL prep courses, private tutoring, and practice tests. For test-takers interested in group instruction, we offer two options: on-site TOEFL prep courses in Cairo, and virtual TOEFL classes in online interactive format. We also provide Cairo students with customized individual tutoring for the TOEFL, which uses learning plans that are crafted to the specific TOEFL strengths and weaknesses, score goals, and academic background of each student. Manhattan Review is an international educational services company that was founded in 1999, and thousands of our clients have successfully produced the test scores required by their degree programs. Contact us by email, by phone, or online to find out more about rigorous, innovative, and effective TOEFL prep services in Cairo.
Countless Manhattan Review students have met the admissions standards of world-class institutions such as Harvard, Stanford, MIT, Princeton, the University of Pennsylvania, Johns Hopkins, Caltech, UC Berkeley, the University of Chicago, Oxford, the University of Edinburgh, Columbia, Cornell, Australian National University, and other schools in English-speaking countries. Thousands of our former test prep clients have later become essential employees of Fortune 500 companies and businesses in Cairo, including JP Morgan Chase, Prudential Financial, Dow Chemical, New York Life Insurance, United Technologies, Orange Egypt, Vodafone Egypt, InfoKora, Manufacturing Commercial Vehicles, and Egyptian General Petroleum Corporation. We've also seen a number of our past students enter public sector careers, as civil servants, researchers, educators, or philanthropists. The first step in your success is university acceptance. Manhattan Review's Cairo TOEFL prep courses and private tutoring will help you meet any set of TOEFL requirements.
The TOEFL internet-based test (iBT) is one of the world's most accessible assessments. The iBT is administered more than 50 times per year at 4,500 test centers in over 160 countries. Testing locations in the Cairo area make the iBT available between two and four times per month, and test-takers may register online for their preferred test dates. TOEFL total score requirements at universities in English-speaking countries can range from a high of 110 to a low of 60, depending on criteria such as university ranking, degree program subject matter, eligibility for teaching assistantships, or other forms of financial aid. Most universities do not have an institution-wide set of TOEFL requirements, which allows each department to use the TOEFL as it sees fit. Manhattan Review's TOEFL tutors and classroom instructors have helped students successfully complete a wide variety of TOEFL requirements. Our clients arrive at their schools with the confidence that comes from outstanding TOEFL instruction.
TOEFL Private Tutoring
Hours package 12 to 48 hours, Personalized 1-on-1 Tutoring, In Person or Live Online
TOEFL Private Course
12 hours in total, Personalized 1-on-1 Course, In Person or Live Online

She is great! She is able to involve all the participants. She is clear, and she always keeps the attention of the class.
- Matteo (This student took our Columbia Business School Communication and Culture boot camp.)
Cairo
Primary Course Venue:

InterContinental Citystars Cairo
Corniche El Nil
Cairo 11511, Egypt

NOTE: We do NOT typically have staff at the venue, so email us before visiting the venue.
Meet a Cairo TOEFL Tutor: Alphonso T.
Alphonso T., a graduate of the University of Pennsylvania and the University of Michigan, has been teaching TOEFL prep in Vancouver, Canada and Cairo since 2008. A native of the Canadian capital of Ottawa, he joined Manhattan Review's roster of Cairo TOEFL teachers in 2015. An electrical engineer by training, he is also an employee of a Cairo tech firm.
Alphonso is a fluent speaker of French, Spanish, and English, and is a devoted student of languages in general. "Teaching the TOEFL appealed to me because I have always enjoyed language study," he says and continues, "More importantly, I consider language learning to be essential to intellectual development." Like most Canadians, Alphonso is a diehard hockey fan, and his favorite team is the Ottawa Senators.