TOEFL Tutoring in Anaheim (California)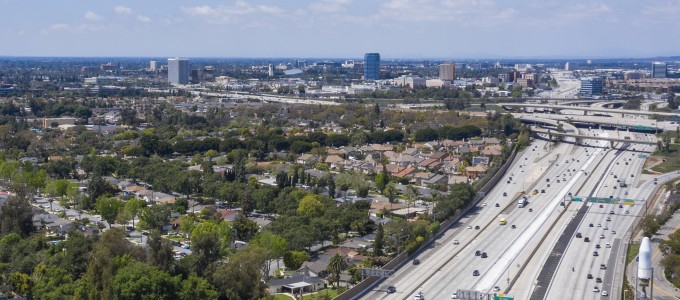 The Test of English as a Foreign Language, or TOEFL, is one of the most widely administered standardized tests around the world including right here in Anaheim. Used by many colleges and universities; medical licensing and certification boards; and residential and work visa agencies, the TOEFL plays a significant role in the lives of many non native English speakers and their ability to achieve their personal goals. As a result, many prospective TOEFL test-takers may not feel confident in their ability to adequately prepare for the TOEFL on their own. With the help of Manhattan Review's world-class tutors, you will receive the requisite knowledge and skills to achieve your best possible TOEFL test score.
Since 1999, Manhattan Review has been at the forefront of the test prep service industry, providing unparalleled TOEFL consultant services to non native English speakers all over including in Anaheim. We are able to provide our industry-leading TOEFL test prep because unlike any other test prep service our program is fully customizable by the individual participants. With an a la carte program, we are able to help every kind of learner, regardless of their learning style and needs, to achieve their testing goals. Specifically, for our participants who are more responsive to one-on-one interaction, we offer private tutoring sessions with our elite instructors, some of the top professionals in Anaheim who also have a successful track record with standardized tests. And while we also offer a strictly online program for our participants with limited availability or simply prefer less engagement, allowing them to access our portal of interactive online courses at their convenience, we can help a multitude of learning types that may fall in between. Additionally, all of our participants are given access to our catalog of supplemental learning tools such as our TOEFL practice tests in an effort to ensure their adequate preparation for the TOEFL.
At Manhattan Review, we are dedicated to helping our participants reach their TOEFL testing goals, which is why an increasing number of non native English speakers are turning to us for test prep consultant services every year. In addition, Manhattan Review has earned the respect of the local community including the institutions of higher learning such as Anaheim University, Southern California Institute of Technology (SCIT), Bristol University, and North Orange County Community College District as well as the top companies. Specifically, Manhattan Review's TOEFL participants have gone on to work for such major employers as Anaheim Memorial Medical Center, AT&T, Bridgford Foods, CKE Restaurants, Fujitsu, Ganahl Lumber, General Dynamics, Hewlett Packard, Isuzu, Kaiser Foundation, L-3 Communication, Northgate Gonzalez Markets, Pacific Sunwear, Panasonic, Raytheon, Sunny Delight, Targus, Tenet Healthcare, Toyota Financial Services, Universal Alloy, YKK Corporation, and Yogurtland after completing our TOEFL test prep program. Unlike our participant's competitors, the top employers in Anaheim trust that anyone that is affiliated with Manhattan Review is indeed equipped with requisite knowledge and skills to excel on the job. Let us provide you with top-rated TOEFL test prep to help you achieve your testing goals. Call Manhattan Review today to get started.
TOEFL Private Tutoring
Hours package 12 to 48 hours, Personalized 1-on-1 Tutoring, In Person or Live Online
TOEFL Private Course
12 hours in total, Personalized 1-on-1 Course, In Person or Live Online

I highly recommend Manhattan Review's TOEFL preparation course for anybody interested in taking the exam. I took an intensive course and took the exam only after 4 weeks of classes, and got a 116 score. The teaching method is excellent. It focuses on techniques and strategies that allow students to understand exactly what is required to succeed on examination day. Tutors are very flexible and willing to adapt to the student's schedule, as well as reachable and always ready to help and follow up on whatever the student might need.
- Virginia (This student took our TOEFL classes in NYC)
Anaheim
Primary Course Venue:

Manhattan Review GMAT GRE LSAT Prep
Anaheim Teaching Center at the Marriott
700 West Convention Way
Anaheim, CA 92802

Phone: (714) 333-1403

NOTE: We do NOT typically have staff at the venue, so email us before visiting the venue.
Meet an Anaheim TOEFL Tutor: Philippe G.
Growing up Mexico, Philippe knew that if he studied long and hard he would one day get the opportunity to attend college in the states. By the time Philippe was ready to apply to college, he had not only mastered the English language, but also had worked to achieve a stellar grade point average and test scores on the SAT and TOEFL, which helped him to get accepted into his university of choice. Before graduating from college, Philippe had already accepted an entry level position with one of the top employers in Anaheim, the famous Disneyland Resort, where he has steadily climbed the corporate ladder to his most recent promotion of a senior level manager overseeing a division of hundreds of employees. With that promotion, however, Philippe uncovered a new talent that eventually brought him to Manhattan Review.
As a trusted member of our team of elite private tutors, Philippe plays an integral role in helping us to provide state-of-the-art TOEFL test prep consultant services in Anaheim. Recognized on the job for his exceptional mentoring and coaching of employees, Philippe transfers his on-the-job skills into the classroom at Manhattan Review to the delight of his TOEFL test prep students. Philippe tries to instill in his students, that it is the adversity that will ultimately help propel their success, so they should use it to fuel their fire. It is because of our exceptional staff who are dedicated to helping others achieve their goals, like Philippe, that Manhattan Review remains number one in TOEFL test prep consultant services.