TOEFL Prep Courses in St. Louis (Missouri)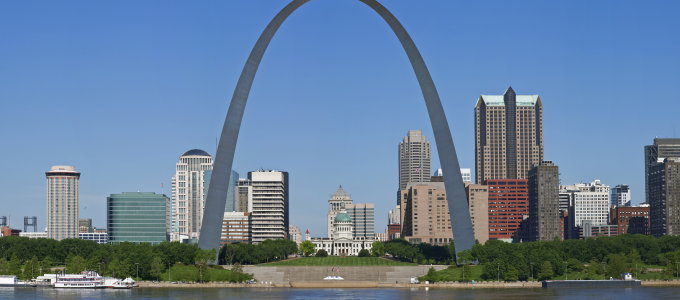 At Manhattan Review, we have the study guide for the TOEFL you need to master the exam. Our unique program is tailored to meet the need of each individual student. We understand that no two students are the same and that's why our tutors work one-on-one to learn your weak and strong subject areas. From there, they craft out a strategic plan to help you succeed. Our proven test prep methods were created from dissecting the TOEFL and analyzing the results. Although we don't know each questions which may appear, we understand the ins and the outs of the exam. With private tutoring options in St. Louis, weekend courses and our Interactive Online Courses, we can work around the busiest of schedules. A top TOEFL score is the sole reason we created our courses and we will work tirelessly to do the same for you.
It is no surprise why our industry leading exam prep methods have helped those preparing for the TOEFL score in the top percentiles for the past fifteen years. Past Manhattan Review students have been handed diplomas from top universities around the globe like Cambridge, NYU, Harvard, Stanford and Yale. Still others have stayed in St. Louis and attended the University of Missouri- St. Louis and St. Louis University to further their education. Mastering the English language is no easy feat. That's why we have enlisted the help of the best-educated and most passionate TOEFL instructors. Then we hand them our world-class syllabus and watch as they consistently turn out high percentile exam scores. Even if you are just seeking a way to learn the English language, our private tutors are the most sought after instructors in this subject area.
Having a top TOEFL score will open the doors to the most well known universities. Investing in your future now will pay off ten-fold down the road. In fact, our students upon received admittance letters from the most distinguished schools, have gone on to work for Fortune 500 companies, run their own successful companies, practice law for the largest law firms in the nation and more. With our help, you can take the all-important first step in your future with a high percentile TOEFL. From there, the most prestigious colleges will be vying to admit you. Trends show setting apart your application with a top score will move you to the top of the pile and separate you from the masses of applicants. Don't wait another day as we invite you to read the profiles of our world-class tutors.

Helpful! Very thorough.
- Kate (This student took our Negotiation and Decision Making Seminar.)
St. Louis
Primary Course Venue:

Manhattan Review GMAT GRE LSAT Prep
St. Louis Teaching Center at the Sheraton
7730 Bonhomme Avenue
Clayton, MO 63105

Phone: (314) 558-6282

NOTE: We do NOT typically have staff at the venue, so email us before visiting the venue.
Meet a St. Louis TOEFL Tutor: Danielle T.
Danielle began her freshman year at BYU in Boise Idaho tutoring her fellow classmates. A bright young scholar, her subject areas of expertise include the GMAT, GRE, SAT, TOEFL as well as Spanish language tutoring. Danielle is a world traveler as she has lived in Paris to Arizona and cities in between. Her varied careers include teaching English to business executives, a branch office manger for a translation company and finally a full-time instructor for Manhattan Review.
Graduating with her MBA in International Marketing from St. Louis University, she has used her teaching skills to coach hundreds of students. Her teaching style can be described as slow and steady. She centers hers lessons around patience and personal care knowing everyone takes a different path to the finish line. A finish line, that with Danielle's help, is consistently a top TOEFL score.
Moving to the Lou when her husband took a job with Ralcorp, Danielle soon well in love with the city. The couple lives downtown where she runs her dog, Jack, down the path to the Arch every weekend and often says coffee runs through her veins. She is a hard worker herself, yet is always awed by her students and their dedication as well. Always ready to help after class, Danielle exhibits personal care to each of her students.