TOEFL Prep Courses in Sofia (Bulgaria)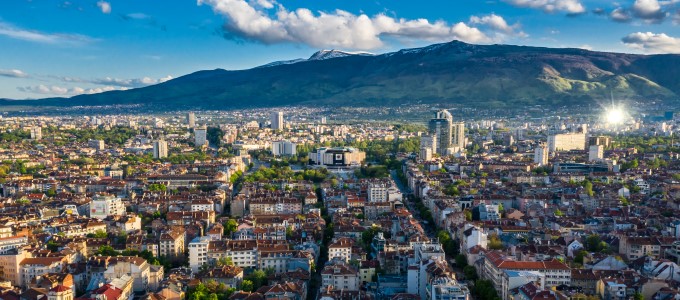 Manhattan Review provides students, taking the Test of English as a Foreign Language (TOEFL) with top test prep services, such as TOEFL live courses, customized TOEFL private tutoring and TOEFL practice exams, that mimics the real one. can reach their goals with Manhattan Review's TOEFL prep services in Sofia. Our TOEFL group classes can be done in-person or online in live interactive plaform form the comfort of their homes. Students who are looking to achieve higher than the average score are recommended to take our private tutoring option. Based on their specific level, this option will help you focus on your weak areas and improve your performance with the help of the tutor. Our instructors in Sofia are professional educators who will create individual study plan and give you strategies to succeed on the TOEFL. As another benefit, you can take advantage of Manhattan Review's TOEFL practice tests and train what you have learned so far in the course or use it as a starting point of defining your preparation level. Since our start in 1999, Manhattan Review has helped many students to find the right preparation in order to enhance the required score to their dream schools. Contact us today to discuss all your ACT prep options and find the one that will fit you the most.
TOEFL exam has four sections – Reading, Listening, Speaking and Writing. Each one of them has 30 points, which gives the total amount of 120. The results can define student's level and are are marked as Low, Intermediate and High. A minimum score is considered around 60 to 70 percent of each section or of the total points. There are no particular scores for most of the schools, as this is closely connected to the students' levels, applying each year. It happens that even different programs in one school can have totally different requeirments to be accepted, so it is highly recommended to check previous year results in the program you would like to apply and score above that minimum in order to secure your spot in the program. For most all of the good schools in the USA expect a result around 80 gives students security that they will enter their schools of choice, while some of the elite schools expect results around 100 in order to be accepted in their programs and departments.
Being part of Manhattan Review's TOEFL prep courses and private tutoring has secured our students entry in some of the top ranked universities around the globe. Many of our students graduated from MIT, Goergetown, Darden School of Business, Berkeley, UCLA, Insead, Stanford, Cambridge, Oxford and many more. Students not only enter prestige schools, but also improve their English level, which leads to marvelous job opportunities. Some of our past students decided to stay in the USA after graduation and now work for top ranked companies in the Fortune 500 and develop their skills during years, which leads to plenty of promotion opportunities. There are also many students, who decided that they will work on developing the Bulgarian economy and return to Sofia as employes of successful local companies or started their own business, as Sofia is now the city in Europe with most promising conditions for startups. We also have high number ot people contacting us with the need of language improvement because of their fast-growing international business connections. In a world where English is almost a must, especially for companies that want to extend their business outside of their home country, people need professional assistance to be competitive on the international fields and improving your language. With Manhattan Review's TOEFL prep course in Sofia, this step is easy to make and can start now.

I highly recommend Manhattan Review's TOEFL preparation course for anybody interested in taking the exam. I took an intensive course and took the exam only after 4 weeks of classes, and got a 116 score. The teaching method is excellent. It focuses on techniques and strategies that allow students to understand exactly what is required to succeed on examination day. Tutors are very flexible and willing to adapt to the student's schedule, as well as reachable and always ready to help and follow up on whatever the student might need.
- Virginia (This student took our TOEFL classes in NYC)
Sofia
Primary Course Venue:

Hilton Sofia
1 Bulgaria Blvd
Sofia 1421, Bulgaria

NOTE: We do NOT typically have staff at the venue, so email us before visiting the venue.
Meet a Sofia TOEFL Tutor: Luka S.
Luka S., an Italian-Russian tutor, graduated from Bocconi University in International Politics. He was teaching students for Manhattan Review in Paris and Boston, where he was working for different philanthropic organizations. His tutoring career continues in Sofia, where he is part of the Bulgarian Red Cross Association.
Luka's international experience and ability to work with people with different backforunds is a huge plus for his students. He is fluent in Italian, English, French and speaks great Bulgarian and some German. Some of his students were accepted in most wanted schools in the USA, Canada, Europe and Asia with top TOEFL scores. He is a huge fan of extreme sports and likes hiking, biking and paraplanning.