TOEFL Prep Courses in Seoul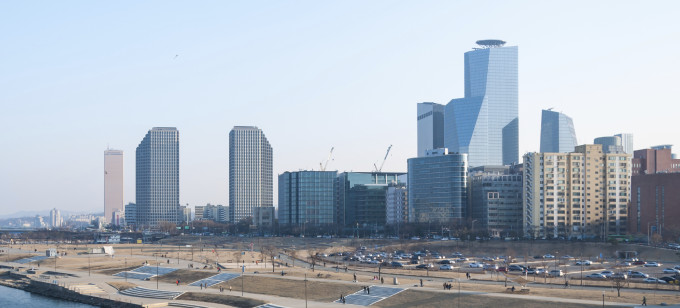 TOEFL Preparation in Seoul (South Korea)
Demonstrate your superior language skills by scoring higher on the TOEFL exam in Seoul. Whether you are well spoken in the English language or need to hone your learning, a talented Manhattan Review tutor is here to take your expertise to the next level. In addition to being articulate in Language Arts, it is just as important that you know how to take the test in order to score the most points in its four sections. We will help you prepare for the TOEFL exam, which you can approach confidently with the knowledge to succeed.
Your high TOEFL score can help you get accepted into the best schools around the world. We offer full classroom courses, so you can strengthen your vocabulary and verbal skills in a dynamic setting with your peers. Our TOEFL tutors bring plenty of energy to the classroom and employ creative strategies to make learning fun yet effective. Rather than relying on one-dimensional tools and faulty tactics such as flashcards and mindless memorization, enjoy a more lively approach. We bring the human aspect to your learning, so you can actually retain the information in our resources. Plus, rather than tackling too much, we can streamline your studies so you can focus on what you really need to know.
Don't waste your time or have the hassle of studying for this exam blindly. Before you enter the TOEFL exam room, you will be prepared to maximize your points. This will be a solid notch under your belt as you begin your journey toward undergraduate admissions. Whether you are seeking entry at bilingual colleges and universities right here in South Korea or are launching your higher learning across the globe, get started the smart way. Your top score can help you get the attention of the most prominent and top-ranked institutions internationally.
Our past students have gone on to graduate from the likes of Harvard, Yale, Stanford, Georgetown, CalTech, Berkeley, Oxford, Cambridge, University of Toronto, and the list goes on and on. Whatever your future goals and professional aspirations, get started on your track with our advanced and customizable TOEFL tutoring in Seoul.

The lessons are well-structured. The presentation session is very helpful. The instructor is very friendly and responsive to students' questions.
- Sanido (This student took our Columbia Business School Communication and Culture boot camp.)
Seoul
Primary Course Venue:

Sheraton Seoul D Cube City Hotel
662 Gyeongin-ro
Guro-gu, Seoul 152-887, South Korea

NOTE: We do NOT typically have staff at the venue, so email us before visiting the venue.
Meet a Seoul TOEFL Tutor: Alison W.
Alison graduated from Oxford University with a degree in English Language and Literature and Modern Studies. After graduating, she spent some time in Paris and Sicily doing odd jobs here and there in the writer realm. She became an independent contractor, providing copy to companies mostly in English. With her knowledge of French and Italian, her lucrative skill set emerged as a translator. Hoping to make more of this potential career track, Alison decided to join her sister, who was going to teach English as a Second Language in Korea.
While there, Alison expanded her niche to include Korean. She so much enjoyed teaching English that this became a new step in her scholarly pursuits. She got a teaching position at a local Seoul school, teaching English but also learning more Korean. Now, her perspective makes her a highly qualified TOEFL instructor for Seoul students seeking top scores. You can work with Alison to learn more of the nuances of language and understand real-world applications from an experienced academic who knows what's what. Outside of the classroom, Alison loves writing poetry, reading poetry, playing the violin, and visiting her family in London.