TOEFL Prep Courses in Seattle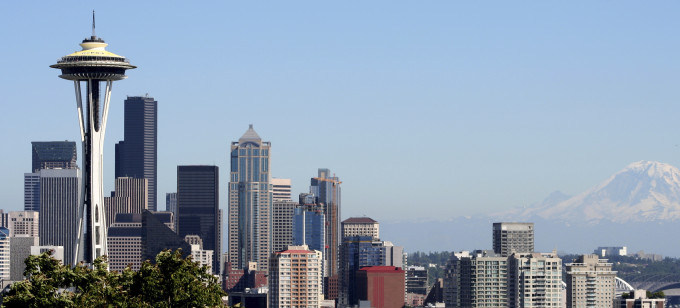 TOEFL Preparation in Seattle (Washington State)
Learning English as a second language can be a challenging and complex task, to say the least. The nuances of language, the parts of speech, and the new vocabulary words – it is a lot of information to absorb over a short period of time. Manhattan Review understands the challenges of language comprehension and has created a program to help you truly master English. The Test of English as a Foreign Language will uncover your proficiency as a non-native English language speaker. To enroll in a U.S. university, this exam is a critical part of the process. Whether you are still working on your English or simply seeking test-taking strategies, we will help you bring your language skills to the next level.
Since 1999, Manhattan Review has been helping students improve their standardized test scores and gain admission to the best colleges and universities around the globe. Whatever brings you to the United States, you can enrich your employment prospects with a world-class higher education experience. Join the former students who have graduated from the ranks of Princeton, Harvard, Yale, Georgetown, Stanford, University of Pennsylvania and Emory University, among so many others. Get into your first-choice school, whether you are pursuing a highly specialized program or seeking entry to the top-ranked colleges on the U.S. News and World Report.
If you have recently moved to Seattle and are ready to take your academics to the next level, choose the program that works best for you. We offer full-length classroom courses with a syllabus that closely follows the TOEFL format. We have Interactive Online Courses as well as one-on-one private tutoring available so you can turn any weaknesses into strengths.

The lessons are well-structured. The presentation session is very helpful. The instructor is very friendly and responsive to students' questions.
- Sanido (This student took our Columbia Business School Communication and Culture boot camp.)
Seattle
Primary Course Venue:

Manhattan Review GMAT GRE LSAT Prep
Seattle Teaching Center at the Sheraton
1400 Sixth Ave
Seattle, WA 98101

Phone: (206) 508-1406

NOTE: We do NOT typically have staff at the venue, so email us before visiting the venue.
Meet a Seattle TOEFL Tutor: Michelle H.
Michelle attended University of California – Los Angeles, studying Psychology and Spanish. Even at the undergraduate level, Michelle enjoyed tutoring her peers and found herself well equipped when it came to counseling others. She pursued Psychology toward that end as a graduate student at Stanford and later opened her own practice for professional counseling. As a side project, Michelle started working with Manhattan Review in 2005. From her own experience and later, training in assessment techniques and standards, she has an expertise that encompasses the SAT, GRE, and TOEFL exam.
Michelle is a bilingual English and Spanish speaker, which helps her bridge the language barrier for many TOEFL students. A lover of language, she is also fluent in French and knowledgeable of German. Michelle has become increasingly dedicated to her test prep tutoring over the years, watching her TOEFL test-takers transform into successful graduates of top schools across the country. She has received "thank you" letters from alumni of Harvard, University of Chicago, University of Virginia, Caltech, University of Washington and MIT. Michelle can work with you to make English feel more natural to you – an asset that will prove invaluable on testing day. In her spare time, Michelle enjoys spending time with her husband and their three-year-old daughter Ellie. She also has a rather rambunctious and spoiled Persian cat named Arthur.