IELTS Prep Courses in Santa Monica (California)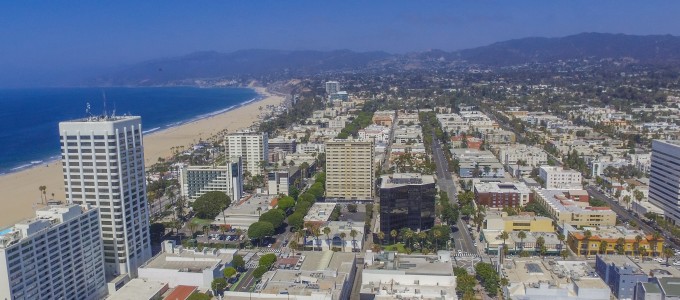 The International English Language Testing System, or the IELTS exam, is an exam designed to test the capabilities of ESL students in the language for a wide variety of academic institutions. Since the English language is a potentially difficult one for students to master and there is an increasing number of ESL students seeking out higher education, the exam is a potentially competitive and difficult one that requires proper preparation. Students in the Santa Monica area looking for the best methods of preparation to help them with the IELTS exam should look to Manhattan Review for the best IELTS preparation in the area. Manhattan Review has been providing preparation for the IELTS and other standardized tests since 1999, and students who choose to work with Manhattan Review are able to take advantage of a wide variety of study options designed to help them with the process of learning the material, and which can be combined as the student sees fit as part of convenient study packages.
Students who choose to utilize the selection of study options offered by Manhattan Review have access to a wide variety of benefits that allow them to get the most out of their IELTS preparation. Students who choose to work with Manhattan Review will have access to instructors who have been helping students to prepare for standardized tests for many years, and study curriculums and practice exams that are updated on an annual basis to match the exam's current incarnation. Manhattan Review's group courses and private tutoring are offered both in-person and online, and the in-person private tutors can meet their students at any mutually convenient location in the Santa Monica area. Students who choose to work with a Manhattan Review private tutor will have the ability to customize their lesson plan as they see fit to match their strengths and weaknesses, ensuring that the student will be able to deliver a more well-rounded performance on the day of the exam.
Students who have chosen to work with Manhattan Review for the process of preparing themselves for the IELTS exam have managed to develop a stronger grasp of the English language that has served them well both on the day of the test and in various other ventures that require them to use the English language in daily life. Students who have worked with Manhattan Review and subsequently improved their score on the IELTS exam have managed to get into a wide variety of schools in and out of Santa Monica, including Harvard, Yale, UCLA, Princeton, Bates, University of Chicago, Columbia, Emory, Oxford, Cambridge, New York University, University of Vermont, and many others. Students have also used their improved grasp of the English language and academic backgrounds at these schools to help them with a wide variety of careers. Call or email an academic program advisor today to learn more about Manhattan Review's IELTS prep options.
Santa Monica
Primary Course Venue:

Manhattan Review GMAT GRE LSAT Prep
Santa Monica Teaching Center at the Sheraton
530 West Pico Boulevard
Santa Monica, CA 90405

Phone: (310) 401-6582

NOTE: We do NOT typically have staff at the venue, so email us before visiting the venue.
Meet a Santa Monica IELTS Tutor: Ken L.
Ken L. has helped a wide variety of Santa Monica students in various contexts in his work as a teacher and a tutor. He has also helped various ESL students with the process of learning the material in the English language that is covered on the TOEFL and IELTS exams as both a group course instructor and private tutor for Manhattan Review.
Ken's methods for helping students to learn the English language and the material on the TOEFL and IELTS exams is rooted in ensuring that his students are able to use a variety of techniques to help them in gaining a better grasp of the material they are learning. In his spare time, he likes to spend his days swimming and surfing.