IELTS Prep Courses in Sacramento (California)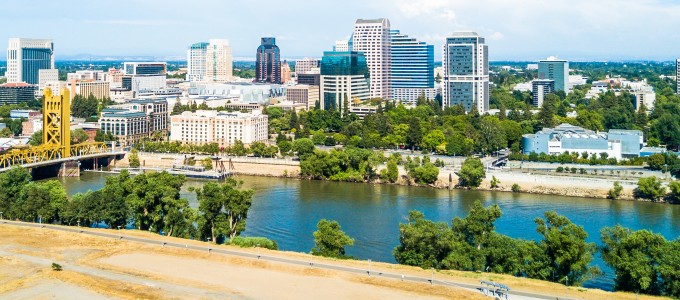 While the International English Language Testing System, or IELTS, generally tends to be associated with the schools in the United Kingdom or Europe which it was originally designed for, an increasing number of universities in the United States are also accepting it from students. It is becoming a more and more popular standardized test in the Sacramento area thanks to the high number of ESL residents looking to improve their skills in English. Manhattan Review has been helping students with their preparation for the IELTS exam since 1999, and offers the best IELTS exam preparation options in the Sacramento area. Students who work with Manhattan Review will have access to the best instructors and practice tests in the area. They will also be able to take advantage of group courses, private tutoring, and practice exams either alone or in combination with one another depending on what they feel would be the best for them.
Manhattan Review's instructors for the IELTS exam have many years of experience helping students learn the English language (especially with the high level of ESL speakers in the Sacramento area), with several also teaching for the Test of English as a Foreign Language (TOEFL) exam. Manhattan Review's practice exams for the IELTS are updated annually to reflect the current formatting and content that is covered. Students can choose to take their group courses or private tutoring either in-person or online depending on what they feel would be best, and students who work with an in-person tutor have the ability to choose a location in Sacramento that works for both tutor and student. Students who work with a private tutor for the IELTS exam also have the ability to customize their lesson plan as necessary to cover for different strengths and weaknesses depending on which parts of learning English come the easiest or hardest to them.
Students who have worked with Manhattan Review on their preparation for the IELTS exam have managed to not only improve their command of the English language in a way that has served them well in ventures outside of the realm of academia, but also helped them to improve their score. The subsequently higher scores that students who have worked with Manhattan Review have achieved on the IELTS have helped them get into a wide variety of schools that accept the IELTS, from Sacramento schools such as California State University Sacramento, University of California Davis, and Sacramento City College to schools across the world such as Harvard, Oxford, Cambridge, Yale, Columbia, Stanford, Brown, Emory, Bates, and many more. Students have also taken care of their greater command of the English language to gain employment at a variety of different companies in and out of Sacramento. Call or email an academic program advisor today to learn more about Manhattan Review's options for the IELTS.
Meet a Sacramento IELTS Tutor: Sarah B.
Sarah B. grew up in Los Angeles in a family that spoke both English and Spanish. She took up tutoring students in both languages when she was in college, and began taking up teaching the TOEFL and IELTS exams to ESL students with Manhattan Review during her time in graduate school, where she earned a Master's in education from Berkeley.
Sarah has recently moved to the Sacramento area for work purposes and has instructed students for Manhattan Review in both group courses and as a private tutor. She believes that every student learns a language differently and believes that a teacher or tutor should be willing to improvise as necessary when administering her lessons. In her spare time, Sarah likes to walk her dogs around Sacramento's parks.