IELTS Prep Courses in Queens (New York)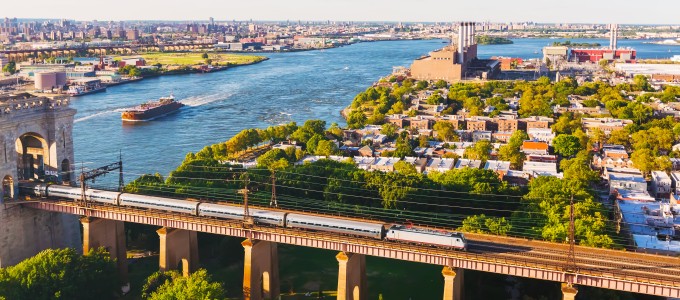 ESL students looking to demonstrate their capabilities in the English language, whether it be for academic reasons or otherwise, may find themselves preparing for the International English Language Testing System (also known as the IELTS). This especially applies to students looking to attend a school in the United Kingdom, as the exam is widely used by educational institutions in that country (although it is accepted by an increasing number of universities elsewhere). Students in the Queens area looking to prepare for the IELTS exam should look to Manhattan Review for the best standardized test prep in the area. Manhattan Review has been helping students in and out of Queens with standardized testing since 1999, and has the widest variety of options available for students looking to prepare for the IELTS exam. Students who work with Manhattan Review have the ability to utilize whichever of group courses, private tutoring, and practice exams they feel would be best for them, and use the benefits Manhattan Review offers to help them study alongside their use.
Students who work with Manhattan Review for the process of preparing for the IELTS exam have the ability to work with the group courses and private tutoring that Manhattan Review offers either in-person or online, to ensure that they are able to study in the way that they feel is best. Manhattan Review's instructors have many years of experience with helping ESL students learn the English language for exams such as the TOEFL and IELTS, and the practice exams Manhattan Review provides are updated annually to ensure that they are an accurate reflection of the exam as it currently exists. Students who work with one of Manhattan Review's private tutors have the ability to customize their lesson plan, so they cover the material on the exam that is most necessary to ensure a well-rounded exam performance, and students who choose to work with an in-person Manhattan Review tutor have the ability to choose any location in the New York City area that is mutually convenient for both parties.
Students who have worked with Manhattan Review for the process of learning the material that is covered on the IELTS exam have managed to both improve their performance on the day of the exam and generally develop a stronger command of the English language that has served them well in contexts outside of taking a standardized test. Students have utilized the improved scores that they have gained as a result of working with Manhattan Review to get into schools such as Harvard, Yale, Oxford, Cambridge, Columbia, New York University, Barnard, Princeton, Stanford, and many others. Students have also used their increased command of the English language and academic backgrounds at these universities to get work at a variety of companies in and out of the New York City area. Call or email one of Manhattan Review's academic program advisors to learn more about the offerings Manhattan Review can provide for IELTS exam preparation.
Meet a Queens IELTS Tutor: Jack L.
Jack L. grew up just outside of the New York City area in Westchester before moving into the city to attend school at New York University. He grew up in a bilingual family and grew up speaking both English and Spanish. During his time studying in New York, he helped students prepare for standardized tests such as the TOEFL and IELTS.
Jack's own experience as an English teacher has helped him gain his own insights into what methods are the best for ensuring that students are able to get the most out of their preparation for English language proficiency tests such as the IELTS. He spends his free time learning new languages, traveling to new countries, and attending Knicks basketball games.