TOEFL Prep Courses in Providence (Rhode Island)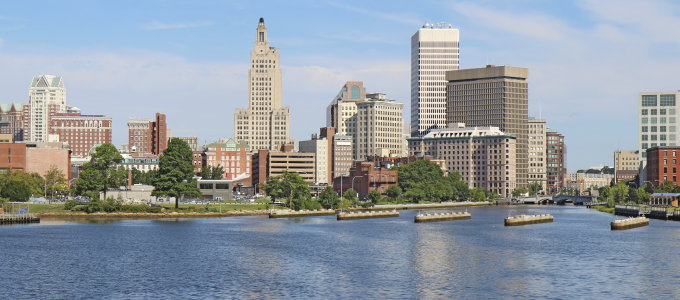 Mastering the English language can be a huge obstacle to overcome on the road to achieving many goals. This is particularly relevant for those who are non native English speakers such as students that are pursuing academic goals such as a college or university, medical professionals who are seeking licensing or certification, or immigrants applying for a residential or work visa. However, in order to prove mastery of the English language, non native English speakers are charged with taking the Test of English as a Foreign Language, or TOEFL. Manhattan Review has a world-class TOEFL test prep that is guaranteed to help you achieve proficiency in English as well as your highest possible score.
For over 15 years, Manhattan Review has specialized in the delivery of the number one TOEFL test prep services in Providence. To accomplish this, we offer our participants a fully customizable program unlike any other. For starters, our TOEFL test prep program features interactive online courses that are supplemented by a myriad of tools and resources, such as practice tests that mimic the real TOEFL. In addition we offer one-on-one private tutoring sessions, led by some of the top professionals across a variety of industries, including healthcare, finance, and technology to name a few. As a result, our TOEFL test prep program is designed to help every type of learner succeed on test day.
All over the world, including right here in Providence, Manhattan Review is known for developing top talent. This translates to numerous benefits for our participants, regardless of whether they are students applying to a local college or university, they are a medical professional seeking medical licensing or certification, or an immigrant applying for a residential or work visa, who then are able to achieve their own personal, academic, or professional goals because of being embraced by the larger Providence community. Specifically, all of the top colleges and universities such as Brown University, Johnson & Wales University, Providence College, Rhode Island College, the Community College of Rhode Island, the Roger Williams University and the University of Rhode Island, and all of the top companies such as Rhode Island Hospital, Textron, United National Foods, Gilbane, Belo Corp/Providence Journal, Mars 2000, Verizon, Walmart, Jewel Case Corp and Nordstrom have all either accepted or hired our past participants because they are confident that when an individual leaves our test prep programs they indeed are proficient in English and possess the knowledge to thrive in Providence, regardless of what their individual goals may be.

Hi Steve! Thanks a lot! I actually got 116 on TOEFL, so I am pretty happy :). 28 29 29 30. Best regards.
- Victor (This student took our NYC class)
Providence
Primary Course Venue:

Manhattan Review GMAT GRE LSAT Prep
Providence Teaching Center at the Hilton
21 Atwells Avenue
Providence, RI 02903

Phone: (401) 648-0193

NOTE: We do NOT typically have staff at the venue, so email us before visiting the venue.
Meet a Providence TOEFL Tutor: Penelope H.
Before she came to Manhattan Review, Penelope spent nearly a decade working her way up the corporate ladder at some of the most prominent publishing companies in the New England area. Getting her start back in grade school, with her 8th grade monthly newsletter, Penelope realized early on that she not only had a talent with expressing her ideas and thoughts through the written word, but also that she wanted to make a difference that way as well. That she did. Coupled with her strong academic background and SAT score in the 99the percentile, Penelope was able to attend one of the top universities in the country, where she earned her degree in journalism before going on to work in the industry for broadcasters, local newspapers, and other major publishing outlets, including magazines and eventually book publishers.
After recent promotion and accumulation of several industry accolades, Penelope had a chance meeting with a former co-worker who was studying to take the TOEFL exam with the help of Manhattan Review. Coming from a family of immigrants to the United States who all had to become fluent in English, Penelope then discovered another passion and subsequently became a private tutor, as part of our TOEFL test prep program. Since then, Penelope has been an enthusiastic champion for our services, willfully giving each and every one of her students the benefit of her knowledge and experiences in an effort to help them achieve their personal academic and professional goals.