TOEFL Prep Courses in Princeton (New Jersey)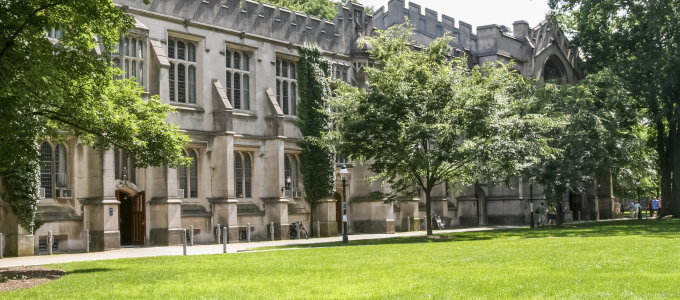 The Test of English as a Foreign Language (TOEFL) is accepted as proof of English-language competency at post-secondary institutions in the United States, Canada, the United Kingdom, Australia, and many other countries that host universities in which the primary language of instruction is English. Manhattan Review is an educational services company that has been teaching students worldwide how to pass the TOEFL since 1999. We offer all of the necessary TOEFL services to Princeton-area students, including on-site TOEFL prep classes, virtual TOEFL instruction in online interactive format, TOEFL private tutoring, and TOEFL practice tests. Manhattan Review is a company that has long specialized in test prep for international students, and our clients come from a wide range of linguistic backgrounds and countries of origin. We have also taught students of every level of English-language skill, from beginner to advanced. Our TOEFL prep services use the pedagogical concept of differentiated instruction to strengthen the TOEFL subject-matter abilities and test-taking approaches of all students. We can help you pass the TOEFL, regardless of your native language, prior academic experience, or learning preferences.
Determining the TOEFL requirements for a given student can be a complex process. Minimum standards vary by institution, school, department, program level, and other factors. At George Washington University, for example, the university-wide requirement for undergraduates is a score of 100. Graduate applicants to most programs at the School of Engineering and Applied Science, however, can be considered with an 80 (unless they wish to apply for teaching assistantships, which mandate a 100). Undergraduate applicants to most degree programs at McGill University must score at least 21 on each of the TOEFL's four sections (reading, listening, speaking, and writing) and a total score of 90, but some undergraduate programs at McGill have higher or lower requirements (e.g., 100 for education or management majors and 79-80 for music students). The general graduate student standard at McGill is 86, but the School of Computer Science requires a 100 from its MS and PhD applicants.
Countless students have passed the TOEFL with Manhattan Review's TOEFL prep courses and private tutoring. Our TOEFL clients have entered undergraduate and graduate degree programs at Princeton, Stanford, Columbia, Harvard, the University of Toronto, the University of London, the University of Edinburgh, the University of Melbourne, and many other elite institutions around the world. Our TOEFL prep services have helped our students establish themselves as residents of English-speaking countries, and they've gotten hired by Fortune 500 companies and businesses in Princeton. A brief list of these companies includes Berkshire Hathaway, Archer Daniels Midland, State Farm Insurance, Energy Transfer Equity, Munich Reinsurance America, Opinion Research Corporation, and Beta Pharma. No other test prep company has a better record of producing successful outcomes for international students than Manhattan Review. Contact us by phone, email, or online to learn more about our TOEFL prep services for students in the Princeton area.

I highly recommend Manhattan Review's TOEFL preparation course for anybody interested in taking the exam. I took an intensive course and took the exam only after 4 weeks of classes, and got a 116 score. The teaching method is excellent. It focuses on techniques and strategies that allow students to understand exactly what is required to succeed on examination day. Tutors are very flexible and willing to adapt to the student's schedule, as well as reachable and always ready to help and follow up on whatever the student might need.
- Virginia (This student took our TOEFL classes in NYC)
Princeton
Primary Course Venue:

Manhattan Review GMAT GRE LSAT Prep
Princeton Teaching Center at the Hyatt
3565 U.S. Route 1
Princeton, NJ 08540

Phone: (609) 945-5917

NOTE: We do NOT typically have staff at the venue, so email us before visiting the venue.
Meet a Princeton TOEFL Tutor: Khassim A.
Khassim A. holds a bachelor's degree from the University of Georgia and a master's degree from the University of Florida, both in electrical engineering. He has been a TOEFL tutor since 2010, and is also a key contributor to a tech startup based in New Jersey. He has taken both the paper-based TOEFL and the internet-based TOEFL, and received scores that classify him as an "expert user."
Khassim is originally from a rural town in the African country of Mauritania. His success in a new culture inspires his TOEFL students, who derive confidence from his accomplishments. Khassim has taught students from a number of different academic backgrounds and from more than 30 countries of origin. Though his engineering career is thriving, he has no plans to retire from TOEFL teaching anytime soon.