TOEFL Prep Courses in Pretoria (South Africa)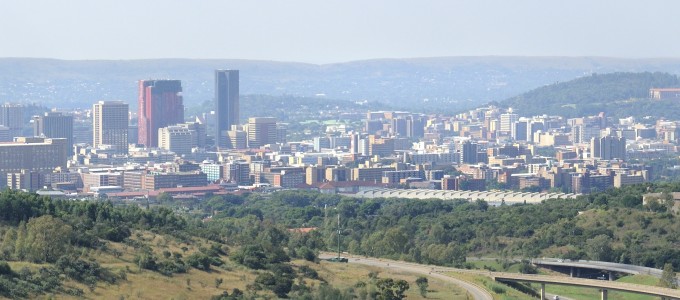 Professional instruction is the easiest way to receive passing scores on the Test of English as a Foreign Language (TOEFL). Manhattan Review offers a number of effective TOEFL prep services at convenient locations around Pretoria. On-site options include traditional TOEFL prep classes and customized TOEFL tutoring. Both of these modes of educational delivery are also available online. Students taking the TOEFL can further enhance their TOEFL study with our realistic TOEFL practice tests, which reflect the content, timing, and structure of the actual exam. Whether you choose group or individual instruction, you'll learn all of the skills necessary to master all sections of the TOEFL. Our top-quality instructors cover the exercises on each TOEFL section, study techniques that help you make the most of your study plans, and test-taking strategies that put the odds in your favor. Established in 1999, Manhattan Review is the world's leading international educational services company. For details on our Pretoria TOEFL services, contact us by phone, email, or online.
The TOEFL is one of the two most widely used exams for the assessment of English skills in non-native speakers (the other is the IELTS). For students interested in attending universities in the United States, the TOEFL is probably a better choice than the IELTS. This is because all American universities accept the TOEFL, while consideration of the IELTS is more limited. In most locations, the internet-based TOEFL (iBT) is the only version offered. The paper-based TOEFL (PBT) is still administered in some countries, but even residents of those countries are advised to take the iBT if possible (the accessibility and quality are much greater for the internet test). Applicants to universities in other English-speaking countries, such as Canada, the United Kingdom, Australia, or South Africa, also often use the TOEFL to demonstrate the required English abilities. Such students should make sure that the TOEFL is accepted by their degree programs (there is a strong chance of this, but it is wise to make sure).
Manhattan Review's TOEFL private tutoring and TOEFL prep courses have helped students around the world meet a variety of distinct TOEFL standards. Our TOEFL clients have secured admission to elite schools such as Oxford, Cambridge, Harvard, Stanford, King's College London, Johns Hopkins, London Business School, Yale, Princeton, the London School of Economics, the University of Pennsylvania, the University of Toronto, McGill, Australian National University, the University of Virginia, UC Berkeley, the University of Michigan, and many more. Some of our former TOEFL students are now established professionals in Pretoria, working for prominent local firms such as Pretoria Portland Cement Company, CSIR, King Price Insurance, and Telkom SA. Others have taken their talents to Fortune 500 companies, including United Continental Holdings, World Fuel Services, New York Life Insurance, Enterprise Products Partners, Twenty-First Century Fox, and Walgreens Boots Alliance. With Manhattan Review's TOEFL prep services in Pretoria, you can immediately begin the process of becoming a better English speaker and a more successful university student.

Hi Steve! Thanks a lot! I actually got 116 on TOEFL, so I am pretty happy :). 28 29 29 30. Best regards.
- Victor (This student took our NYC class)
Pretoria
Primary Course Venue:

Sheraton
227 Wessels Street
Pretoria 0007
South Africa

NOTE: We do NOT typically have staff at the venue, so email us before visiting the venue.
Meet a Pretoria TOEFL Tutor: Burt C.
Burt C. was born and raised in Toronto, Canada. He graduated from the University of Wisconsin-Madison with a bachelor's degree in Spanish language and literature, and then completed a master's degree in English literature at the University of Michigan. He taught high school courses in Spanish and English in the United States for a total of 11 years.
Burt has been teaching TOEFL prep courses and private tutoring sessions since 2012. He became a member of Manhattan Review's Pretoria staff in 2017. He has taught TOEFL prep to students at every degree level, from undergraduate through doctoral applicants. His students have come from over 30 countries and almost as many native languages. In his spare time, Burt roots for his hometown Toronto Maple Leafs.