TOEFL Prep Courses in Portland (Oregon)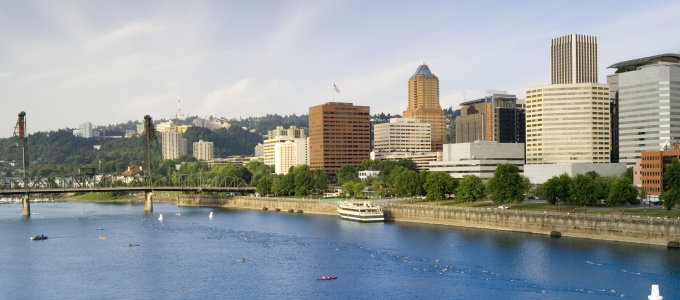 Looking for a TOEFL study guide? Manhattan Review has the perfect program to master the exam. We offer the most customizable exam prep in the industry. Whether you are looking to master the English language or take the exam, our world-class tutors have the expertise to help you achieve your goals. We have efficiently dissected and analyzed the TOEFL exam in order to create our unsurpassed syllabus which has seen hundreds of students in Portland achieve a top score. Being the only exam prep company founded by a professor, we scoured the area for the best-educated and most inspirational instructors around. Combined with our time-tested curriculum, our distinguished instructors make for an unstoppable combination sure to help you attain a high percentile exam score.
Want to get your foot in the door of the top colleges in the nation? Past students of ours have been handed diplomas from NYU, Yale, Columbia, Harvard, MIT and Stanford. The most well known schools in the country receive thousands of applications each year and to separate you from the masses, a top TOEFL is essential. The doors to the University of Portland, Portland State University, Oregon State University and the University of Oregon will be wide open once you ace the exam. From the industry standard and benchmark series Turbocharge your Prepbooks, Manhattan Review has been setting the bar high in the standardized prep word for over 15 years. We have seen it all in the form of questions to expect on the exam and have the experience and knowledge to help you get into the school of your choosing.
Our friendly administrative staff will happily match you with the tutor best suited to your learning style. Between our weekend courses, full-length courses and Interactive Online Courses, we can work around any busy schedule. Aspiring students looking for the TOEFL study guide which will efficiently and personally help them prepare for the exam, can trust in our time tested methods. We take into account that each student prepares for exams differently, learns differently and is inspired differently. Therefore, our top-notch professors are not only highly educated, but are passionate instructors with years of tutoring behind them. They are also especially resourceful in helping you to choose which program is best for you following the exam. Let our passionate and knowledgeable staff guide you down the path towards a rewarding and successful future by helping you achieve a top TOEFL score.

The lessons are well-structured. The presentation session is very helpful. The instructor is very friendly and responsive to students' questions.
- Sanido (This student took our Columbia Business School Communication and Culture boot camp.)
Portland
Primary Course Venue:

Manhattan Review GMAT GRE LSAT Prep
Portland Teaching Center at the Marriott
1401 SW Naito Parkway
Portland, OR 97201

Phone: (503) 575-1803

NOTE: We do NOT typically have staff at the venue, so email us before visiting the venue.
Meet a Portland TOEFL Tutor: Danielle T.
Since her freshman year at NYU, Danielle has been tutoring her peers. In particular, her areas of expertise include the SAT, GMAT, GRE and the TOEFL, as we as tutoring in English, French and Spanish. While living in Paris, she taught English to business executives. Then, she advised business owners and delivered seminars while she lived in Phoenix, Arizona. Before working as a full-time instructor for Manhattan Review, Danielle was a branch manager at a translation company. Her MBA in International Marketing from the University of Oregon has helped her be immensely successful over the years.
Her teaching style can be described best as being centered on personal care and patience. She knows that students' can come from various different levels of knowledge and learn differently. She moved to Portland over five years ago with her husband who took a position with retail giant Fred Meyer at their corporate office. Now, her and her husband live in downtown Portland with their very spoiled golden retriever, Lucky.
Danielle is happy to help her students also choose from the plethora of opportunities they will have once acing the exam. Her time spent traveling and teaching before setting down in Portland, opened her horizons to numerous cities and universities. Her students have often say her help in choosing a college was equally as helpful as her tutoring skills.