TOEFL Prep Courses in Phoenix (Arizona)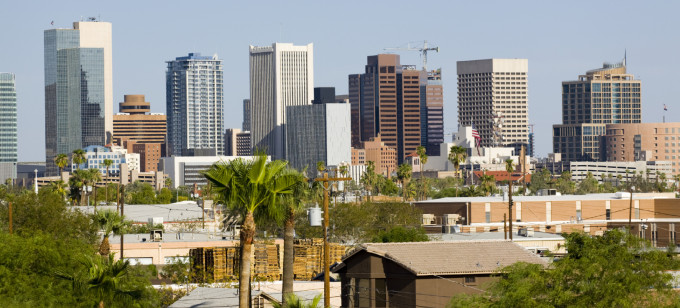 For non-native English speakers, the Test of English as a Foreign Language, or TOEFL, is a necessary part of many application processes. Used all around the world, including right here Phoenix, the TOEFL helps to determine English proficiency for many colleges and universities, medical professional licensing/certification agencies, and immigration work/residential visas agencies as well. For prospective TOEFL test-takers, it can be quite overwhelming to prepare for the TOEFL, especially if they struggle with finding an adequate strategy to help them meet their testing goals. Look no further. At Manhattan Review, we specialize in helping non-native English speakers to master the English language and meet their testing goals on the TOEFL.
Since 1999, Manhattan Review has been at the forefront of the test prep service industry, providing non-native English speakers with the requisite tools and resources to achieve their best possible score on the TOEFL. To accomplish this, we offer a state-of-the-art program that affords our participants to custom design their own learning plans. Learning plans can either consist of a unique mix of interactive courses, selected by the individual participants, or one-on-one tutoring sessions with one of our elite private tutors, some of the top professionals in Phoenix who are considered experts in their field. Additionally, each participant is given access to our catalog of online supplemental learning tools such as our TOEFL practice tests, which are specifically designed to help our participants address any points of interest or concern well in advance of their test day.
All the work that Manhattan Review does with non-native English speakers has garnered a great deal of respect for Manhattan Review and our TOEFL test prep service program. As a result, all of the top colleges and universities in the Phoenix Metropolitan Area including Arizona State University, University of Arizona College of Medicine, Northern Arizona University, Phoenix College, Barrow Neurological Institute, Grand Canyon University, and University of Phoenix have all endorsed our TOEFL test prep program as demonstrated by their continued support of our past participants. The same is true of the top local businesses. Specifically, after completing our TOEFL test prep program courses, non-native English speakers in Phoenix are able to go on and work for major employers such as Avnet, Freeport-McMoRan, PetSmart, Republic Services, Honeywell Aerospace, Intel, U-HAUL International, Best Western, Apollo Group, US Air/American Airlines, and Mesa Air Group. No other TOEFL test prep program will invest in helping you to achieve English proficiency like Manhattan Review.

Helpful! Very thorough.
- Kate (This student took our Negotiation and Decision Making Seminar.)
Phoenix
Primary Course Venue:

Manhattan Review GMAT GRE LSAT Prep
Phoenix Teaching Center at the Sheraton
340 North 3rd Street
Phoenix, AZ 85004

Phone: (602) 412-5892

NOTE: We do NOT typically have staff at the venue, so email us before visiting the venue.
Meet a Phoenix TOEFL Tutor: Lela D.
Growing up in a household with two medical doctors, Lela essentially grew up a hospital and she wouldn't have it any other way. From an early age, Lela always knew two things about herself: she loved helping people and that she wanted to pursue a career in the healthcare field. With a clear vision of her professional goals in mind, Lela set out at an early age to work towards achieving her goals, starting with academics, which initially proved a bit of a challenge for her because she first had to learn to master the English language. After much hard work and dedication, Lela not only became proficient in English, but also began to excel academically as well, which then laid the foundation for her to start her career in the healthcare field. As a highly respected healthcare administrator for one of the biggest medical facilities in all of Phoenix, it didn't take long for the recruiters at Manhattan Review to discover Lela.
Since becoming a member of our elite team of private tutors, Lela has been instrumental in helping us to deliver the world-class TOEFL test prep services to non native English speakers in Phoenix that we are known for. For our TOEFL test prep participants, working with Lela is ideal because she is kindred to them and their experience of learning to become proficient in the English language. As a result, Lela knows how to reach her students in an effort to both draw out their very best and ultimately help them to achieve their TOEFL testing goals. Like all of our private tutors, more than just a successful professional in her field she is also gifted at leading instruction and helping others to reach their goals, makeing her a definite asset to our TOEFL test prep program.