TOEFL Prep Courses in Pasadena (California)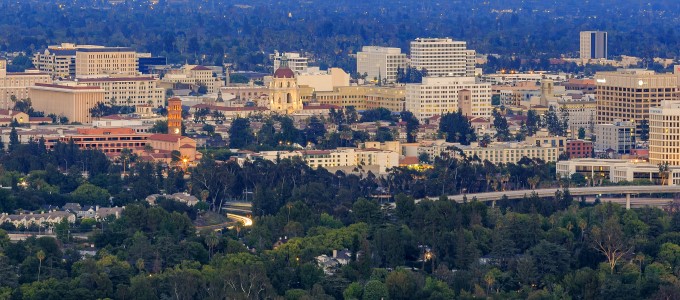 For students seeking comprehensive and effective preparation services for the Test of English as a Foreign Language (TOEFL), Manhattan Review in Pasadena is the best option. We provide a full range of thorough and rigorous TOEFL learning plans, including traditional TOEFL prep courses in on-site format, TOEFL online classes, individual TOEFL tutoring, and TOEFL practice tests. Manhattan Review's TOEFL instruction has helped thousands of students get accepted to the best universities in the United States, Canada, United Kingdom, Australia, and several other countries, and our substantial TOEFL experience goes back to our company's founding in 1999. Our superior TOEFL teachers will show you how to efficiently build the skills associated with each TOEFL section, and more importantly, you'll learn how to combine these abilities for functional communication in academic and non-academic settings. Students who fail to meet institutional TOEFL standards may be forced to take expensive English courses, or they may be denied admission entirely. With Manhattan Review's TOEFL prep courses and private tutoring in Pasadena, you can pass the TOEFL and begin your degree program without these sorts of problems.
High TOEFL scores require a rather broad skillset. Obviously, competence in the English language is essential, but test-takers will also need to develop other abilities. Students must become familiar with the exercises on the TOEFL in order to produce their highest possible scores, and this requires practice. Test-takers must learn how to most effectively use their study time, because there are quite simply not enough hours in the day to account for every variable in the English language. By focusing on what is most important, students can prepare for the exam in the most pragmatic ways possible. Finally, certain testing abilities must be mastered. Time management is an essential skill on the TOEFL, and high scores are not possible unless the student learns to work quickly. Testing anxiety can adversely affect performance, and test-takers must learn to control this reaction. All of these topics are thoroughly covered in Manhattan Review's TOEFL learning plans. After course completion, you'll arrive on test day well prepared and confident.
Manhattan Review's TOEFL prep courses and private tutoring in Pasadena and other major cities around the world are strongly associated with acceptance to the most elite universities. Our TOEFL clients have been accepted to Cambridge, Stanford, Oxford, Harvard, the University of Edinburgh, Columbia, King's College London, Johns Hopkins, the University of Melbourne, the Massachusetts Institute of Technology, the University of Toronto, the University of Pennsylvania, Australian National University, McGill, the University of Virginia, Georgetown, and many more. Many of our international TOEFL clients have stayed in the United States after being hired by Fortune 500 companies, including Bank of America, Archer Daniels Midland, World Fuel Services, New York Life Insurance, and Twenty-First Century Fox. A number of our former students now work for companies in Pasadena, such as CPO Commerce, East West Bank, Moule & Polyzoides, Green Dot Corporation, and Red Hen Press. Start becoming a better TOEFL test-taker and speaker of the English language today with Manhattan Review's TOEFL prep services in Pasadena.

The instructor is patient in his explanation, and he knows the topics really well.
- Chew (This student took our Columbia Business School Communication and Culture boot camp.)
Pasadena
Primary Course Venue:

Manhattan Review GMAT GRE LSAT Prep
Pasadena Teaching Center at the Sheraton
303 East Cordova Street
Pasadena, CA 91101

Phone: (626) 243-2270

NOTE: We do NOT typically have staff at the venue, so email us before visiting the venue.
Meet a Pasadena TOEFL Tutor: Alfred F.
Los Angeles native Alfred F. joined the staff of Manhattan Review's Pasadena operation last year, and he was previously a TOEFL tutor in San Diego. A fluent speaker of English, Spanish, and German, Alfred has taught TOEFL prep courses to several hundred students in California, and he has also served as a language instructor in the California Community College System.
Alfred holds a bachelor's degree in English literature from Stanford University, a master's degree in history from UCLA, and a TESOL certificate from California State University-Los Angeles. His TOEFL students have come from over 50 countries and almost as many linguistic backgrounds, and his student evaluations show that he is equally effective with all types of TOEFL learners.