TOEFL Prep Courses in Palo Alto (California)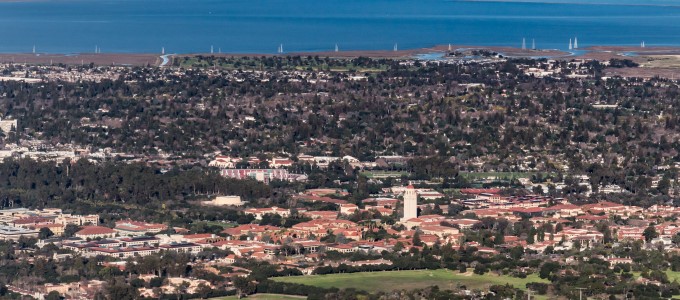 All universities in English-speaking countries require international applicants to prove that they have the necessary language skills. The Test of English as a Foreign Language (TOEFL) is a widely accepted means of gaining university admission and avoiding expensive and time-consuming remediation. Manhattan Review is Palo Alto's top resource for highly effective TOEFL study, which may be undertaken in a variety of formats. We offer on-site TOEFL prep courses and TOEFL private tutoring at convenient Palo Alto locations as well as TOEFL online instruction and TOEFL practice tests. Manhattan Review, a global education company founded in 1999, is the world's leading test prep firm for international students, who are the majority of our clientele. Our TOEFL programs are intended for students at any level of English language ability. We show our students how to boost their TOEFL scores and improve their language skills by mastering TOEFL content, study strategies, and testing techniques. Learn more about our TOEFL programs and TOEFL instructors by getting in touch with Manhattan Review in Palo Alto today.
We advise our TOEFL clients to begin the learning process by setting target scores that accommodate the TOEFL requirements of all undergraduate or graduate programs in which they have interest. University applicants must be careful when perusing university websites, because a given department or degree offering may have higher TOEFL standards than the school or division that houses that department. At the University of North Carolina-Chapel Hill, for example, the Graduate School requires a minimum composite score of 90 on the internet-based test. UNC's Department of Physics and Astronomy, however, has a higher expectation of 95 for its graduate students. TOEFL study is a worthwhile investment of time, money, and effort, both for the passing test scores it produces and for the essential language skills it develops. University study is extremely difficult without strong language abilities, and the TOEFL prepares students for linguistic functionality in academic contexts.
Manhattan Review's TOEFL prep courses and TOEFL private tutoring have helped thousands of students matriculate into their preferred postsecondary institutions. Our instruction has facilitated admission to elite schools such as Stanford, Princeton, Harvard, the University of California-Berkeley, the California Institute of Technology, Johns Hopkins, the University of Pennsylvania, Columbia, Brown, the University of California-Los Angeles, the University of Chicago, the University of Virginia, Northwestern, Washington University in St. Louis, the College of William & Mary, Colorado College, and many more. A distinguished list of firms in Palo Alto have hired our former TOEFL clients, including Stanford Federal Credit Union, Science Exchange, NeoTribe Ventures, Palantir Technologies, and Bon Appétit Management Company. Fortune 500 companies, including State Farm Insurance, Express Scripts Holding, Lockheed Martin, New York Life Insurance, United Continental Holdings, and Prudential Financial, have also hired our past TOEFL students. Begin your TOEFL study right away with Manhattan Review, Palo Alto's most effective, engaging, and comprehensive TOEFL preparation resource.

My classes with Mr. Scheno were perfect to prepare for the actual TOEFL test – I can give my total recommendation for attending his classes. During our first appopintment he analyzed my strengths and weaknesses to set up my personal course syllabus. These customized classes improved my writing, speaking, reading and listening abilities a lot and raised my confidence to succeed the TOEFL test, which I in fact succeeded. At any time, Mr. Scheno responded rapidly and accurately to my questions and was available even beyond classes. It was a great and successfull experience to work with Mr. Scheno. Many thanks!
- Mirco (This student took TOEFL tutoring)
Palo Alto
Primary Course Venue:

Manhattan Review GMAT GRE LSAT Prep
Palo Alto Teaching Center at the Sheraton
625 El Camino Real
Palo Alto, CA 94301

Phone: (650) 618-5062

NOTE: We do NOT typically have staff at the venue, so email us before visiting the venue.
Meet a Palo Alto TOEFL Tutor: Jacinda T.
Jacinda T. is a gifted learner and teacher of languages, and she is fluent in English, Russian, French, German, and Spanish. She is a career language educator who has been teaching the TOEFL in group and individual learning contexts for the past 15 years. She recently became one of the leaders of our Palo Alto TOEFL team after a lengthy career in the Los Angeles area.
Jacinda holds a bachelor's degree in education from the University of California-Berkeley, a master's degree in education from the University of Southern California, and a TESOL certificate from California State University. In addition to her TOEFL duties, Jacinda has taught several languages at the secondary and tertiary levels. In her spare time, she enjoys reading the classics of European literature in their original languages.