TOEFL Prep Courses in Overland Park (Kansas)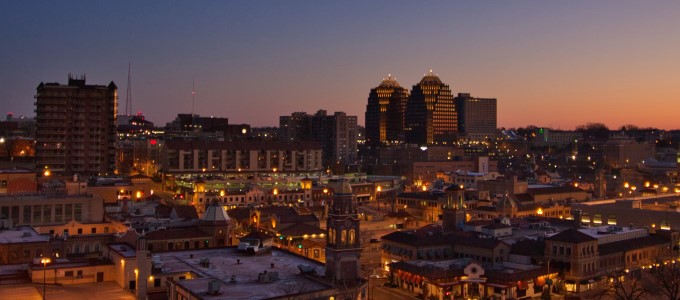 Manhattan Review has crafted the perfect program for students seeking a study guide in order to master the TOEFL. We have broken down the TOEFL and made it our business to learn it inside and out. Students can utilize our state-of-the-art resources to efficiently master the material in order to pursue an education at the next level. We offer strategic prep courses as well as private tutoring in Overland Park with one of our professional tutors. In addition to private tutoring, we offer traditional courses, weekend courses and Interactive Online Courses to meet the needs of busy students. Our friendly administrative staff carefully places students with tutors who best suit their unique learning style, since no two students are the same. Tutors craft individual learning plans in order to help each and every student have the confidence to ace the exam. A top TOEFL score has opened the doors to NYU, Harvard, Stanford, Yale and UC Berkeley. If you'd rather stay in the Overland Park metropolis, our past students have gained acceptance to the University of Kansas, Baker University and Emporia University.
Although mastering the English language can be overwhelming, Manhattan Review has deconstructed the TOEFL and given our unmatched study guide to our world-class instructors. This successful formula has proven to turn out high scoring champions for over a decade and a half. Being the only test prep company founded by a professor, our standards for hiring top notch instructors is only matched by the high scores students achieve after completing our private tutoring courses. So whether you are looking for a way to better learn the English language or preparing for the test, we have the knowledge, experience and resources to get you there. Companies like Sprint Corporation and YRC Worldwide, based right out of Overland Park, are consistently seeking new professional talent with a degree from a prestigious university or program. Past students have gained employment and helped these companies break into new world markets with their background and higher education skills.
From the benchmark series in exam prep, Turbocharge your Prep book, Manhattan Review has been the leader in standardized test prep. Students consistently earn high scores on the TOEFL in order to move forward with higher education options around the country. Options like Princeton, Georgetown, Columbia and MIT all have handed diplomas to students of ours while others have enjoyed the many top programs of the Sunshine state. Either way, the one commonality they all shared was a high percentile TOEFL score. Undeniable scores are a sure way to move your application to the top of the stack at all the world's finest schools. Receive one=on-one attention from the nation's most accomplished and talented tutors found right here in Overland Park. Not only can they help you turn your weak subject areas into your strongest and go into test day with confidence, they are quite familiar with all the next level education options and can help you sort through the multitude of acceptance letters that are sure to fill your mail box.

I highly recommend Manhattan Review's TOEFL preparation course for anybody interested in taking the exam. I took an intensive course and took the exam only after 4 weeks of classes, and got a 116 score. The teaching method is excellent. It focuses on techniques and strategies that allow students to understand exactly what is required to succeed on examination day. Tutors are very flexible and willing to adapt to the student's schedule, as well as reachable and always ready to help and follow up on whatever the student might need.
- Virginia (This student took our TOEFL classes in NYC)
Overland Park
Primary Course Venue:

Manhattan Review GMAT GRE LSAT Prep
Overland Park Teaching Center at the Sheraton
6100 College Blvd
Overland Park, KS 66211

Phone: (913) 562-1152

NOTE: We do NOT typically have staff at the venue, so email us before visiting the venue.
Meet an Overland Park TOEFL Tutor: Danielle T.
Since her freshman year at Barnard College in New York City, Danielle has been tutoring her peers. With a wide variety of expertise teaching the GRE, GMAT, SAT and the TOEFL, Danielle also teaches language tutoring for English, French and Spanish. Danielle has traveled the world after completing her MBA in International Marketing from the University of Kansas. She has lived in Paris and taught English to business executives in Arizona. She has also delivered seminars, advised business owners and managed a branch office of a well-known translation company before becoming an instructor full-time for Manhattan Review.
Danielle has learned over the years that no two students learn the same. Therefore, she has found that personal care and patience are two values that centered her effective teaching style around. With her sound teaching skills, solid knowledge base on standardized exams and language arts, Danielle has become on of the most popular TOEFL instructors at Manhattan Review. Danielle and her husband, who accepted a position at the Sprint Company, live downtown in Overland Park with their extremely spoiled Doberman Pincher, Larry.