TOEFL Prep Courses in Orlando (Florida)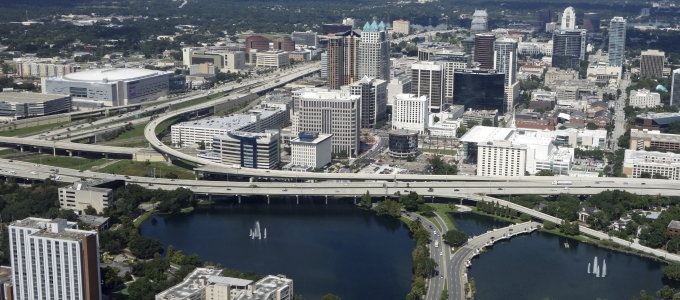 Designed to test English proficiency, the Test of English as a Foreign Language, or TOEFL, is one of the most widely administered standardized tests all over the world. Used by more than 8,500 colleges, universities, and agencies in over 130 countries, the TOEFL has become a critical part of the application process for many colleges and universities, medical licensing and certification exams, and immigration processes for residential and work visas. And while some individuals may feel confident in their ability to adequately prepare for the TOEFL on their own, many others will not. That's why Manhattan Review is here. At Manhattan Review, our top rated TOEFL test prep is guaranteed to help you achieve your testing goals.
Since 1999, Manhattan Review has been at the forefront the test prep services industry, helping students like you achieve English proficiency. We accomplish this by offering a state-of-the-art program that is fully customizable by the participant. This means that each individual can create their own learning plan based on their unique learning style and in consideration of any other factors that are specific to their situation. Learning plans can either consist of a combination of interactive online courses or one-on-one sessions with an elite private tutor, handpicked professionals that represent the top of their respective fields. Additionally, we offer our participants access to a host of supplemental materials, such as our TOEFL practice tests, which are easily accessible online at their convenience.
Due to our commitment to helping individuals master the English language, Manhattan Review has generated a stellar reputation in Orlando. Known for developing top talent, all of the top colleges and universities in the area seek our students, including the University of Central Florida, Valencia College, Seminole State College of Florida, Belhaven University, Columbia College, DeVry University, Everest University, Florida Institute of Technology, International Academy of Design & Technology, Nova Southeastern University, Palm Beach Atlantic University and Strayer University. Top employers are also happy to hire our students, including Orlando International Airport, Lockheed Martin, General Dynamics, Harris, Mitsubishi Power Systems, Veritas/Symantec, Naval Air Warfare Center Training Systems Division (NAWCTSD), Delta Connection Academy, Embry-Riddle Aeronautical University, GE, Air Force Agency for Modeling and Simulation (AFAMS), U.S. Army Research, Development and Engineering Command United States Army Simulation and Training Technology Center (STTC), AT&T, Boeing, Hewlett-Packard, National Center for Simulation. No other test prep services guarantees proficiency in English and can help individuals achieve academic and professional success in Orlando.

The lessons are well-structured. The presentation session is very helpful. The instructor is very friendly and responsive to students' questions.
- Sanido (This student took our Columbia Business School Communication and Culture boot camp.)
Orlando
Primary Course Venue:

Manhattan Review GMAT GRE LSAT Prep
Orlando Teaching Center at the Sheraton
400 West Livingston Street
Orlando, FL 32801

Phone: (407) 536-4447

NOTE: We do NOT typically have staff at the venue, so email us before visiting the venue.
Meet an Orlando TOEFL Tutor: Ivan
Before coming to America, Ivan spent his childhood in humble beginnings in the countryside of Italy. And though he loved growing up in his home country, he acknowledges that there are certain challenges that he had to overcome as a result of being a non native English speaker when his family first moved to the United States. Luckily for Ivan, his family chose to settle in Orlando, a multicultural city ripe with opportunities for the whole family. But first, Ivan had to learn to master the English language, which he was able to do with the help of tutors and many hours dedicating his time to achieving his goal. His hard work paid off, and before Ivan knew it he had graduated at the top of his high school class, aced the SAT and TOEFL and was accepted into one of the top schools in Orlando, the University of Central Florida.
While working for one of the top research companies in the country, in Orlando's Central Florida Research Park, Ivan met a coworker who was inspired by his personal story and urged him to pursue being TOEFL private tutor for Manhattan Review. And while Ivan was originally skeptical of such a professional venture because he wasn't sure if he could help others become proficient in English, he reached out anyway and hasn't looked back since. As a TOEFL private tutor with Manhattan Review in Orlando, Ivan plays a pivotal role in our program as he strives to ensure that every participant he works with, whether they are a prospective college student, medical professional, or immigrant, is able to achieve proficiency in English. Our students appreciate his efforts, and love working with Ivan because of his wonderful sense of humor, particularly his ability to do excellent impressions of many popular theme park characters.